Stuck in a Rut? Three Ways to Spark Your Creativity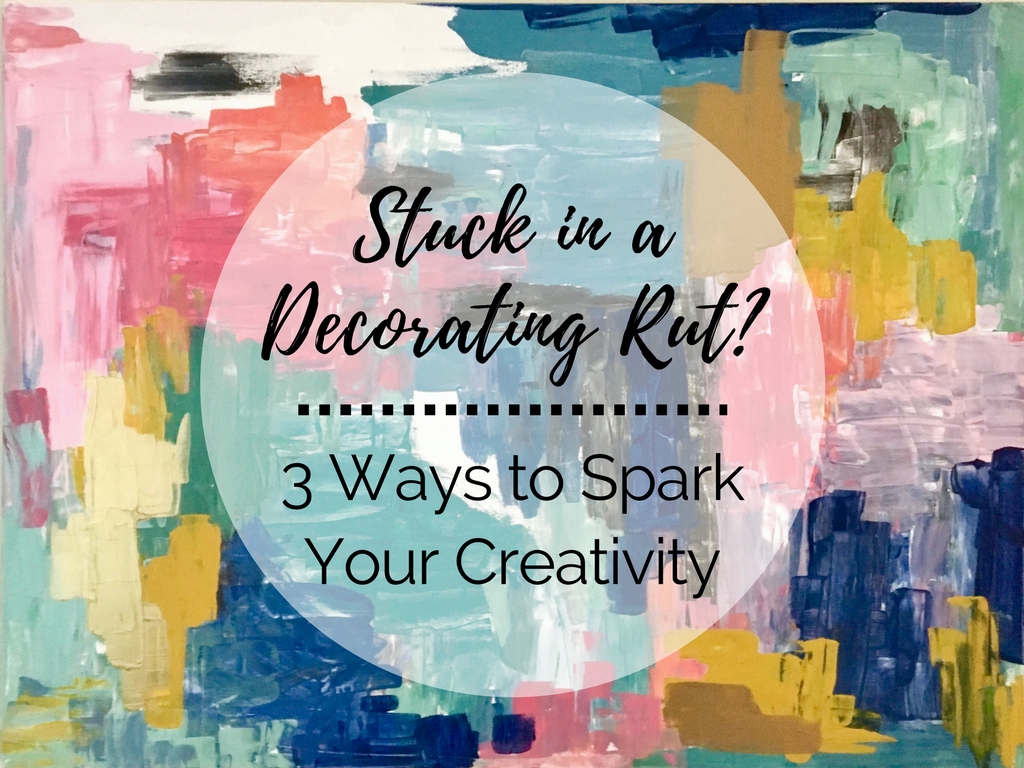 I have a confession to make. I have been stuck, stuck, stuck on what to do with my bedroom since we moved into this house. Three years of being stumped. And this is my literal day job! I finally snapped out of it and now I have an inspiration board floating around in my mind's eye, a stack of furniture and decor, and I just might have it all pulled together next month. Here are three things you can try to get yourself moving forward:
1) Pay attention to what's catching your eye when you're shopping. I was finding myself really drawn to certain textures and colours, and admiring some velvet curtains gave me my first lightbulb moment and ended up solving the biggest issue in the room (are you getting excited for the reveal yet? I am!)
2) Ask for help. I let go of the idea that I needed to figure it out. I'm an introvert by nature, and I like working alone and figuring things out solo, but I was not getting anywhere and it was time to call in the reinforcements! I asked my sister. I asked a friend who was over for a playdate. I asked another friend. And then the ideas started flowing and I was off and running.
3) Just *try* something. Maybe it won't work, but it will get you thinking. I really wanted some starburst mirrors above my bed, but I couldn't find anything I loved at a price I was willing to pay. So, I went a little outside my personal style box and just tried something. The worst thing that could have happened is have to patch and paint over a few nail holes. Annoying, but not a big deal. Turns out- the plan B is awesome and is really going to balance the room out!
So now, go talk to friends, take some risks and have fun!
---