5 Places to Find Rugs on a Budget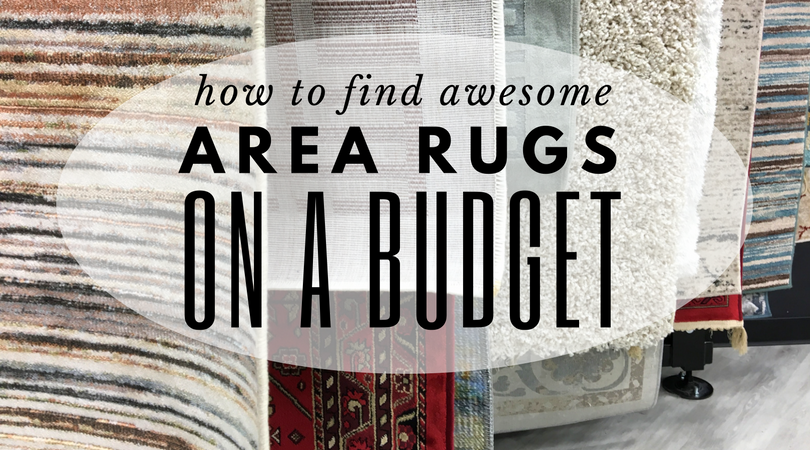 Area rugs are a surefire way to add texture, layers and personality to a room. They can divide spaces, keep feet cozy and give little knees a soft spot to crawl. But what do you do if you just can't afford a handmade wool rug at a $4K price tag? Or even the $400-1000 "mid-range" options at Pottery Barn or West Elm? Luckily, there are plenty of good deals out there if you know where to look! So, without further adieu, here are my fave sources for affordable rugs!
Homesense – With a constantly changing selection, even if you don't see the perfect option on your first visit, theres a good chance you'll get lucky on the next visit. Prices for a 5×7 start around $100 and 8×10's can be found as low as $180.
Costco – My current go-to. Costco usually carries nice 5×7 & 8×10 shag rugs in store, but the website is full of options, grouped by category. They have everything from traditional designs, to runners, to outdoor rugs, all at amazing prices. At the time of this blog, there's a 4×6 lambswool rug for $60, and 8×5 sissal rug for $109, and I just snagged a trendy geometric rug 8×10 for $175. Their "hot buy" sales can't be beat. 5×7's start around $100 and 8×10's at $150-200. Costco's return policy can't be beat, and they'll deliver right to your door for free.
Wayfair – Wayfair's search filters make shopping so simple. You can filter by general size, specific measurements, colour, style, material, price and more.  There's a far broader range of pricing (for example you could purchase this hand knotted $300K option) but there are many good deals to be had. If you're looking for something specific, this is the place to start. 8×10's generally start around $250, with free delivery over $75. If you watch for sales, you may find something you like closer to $200.
Structube – With 6×9 options starting at $79, this is a great place to look if you're on a really tight budget. The quality is comparable to the lower end IKEA rugs, and they have some cool patterns in a range of styles.
H&M Home – With mainly woven cotton rugs, this is a great place to find something thrifty and trendy. There are plenty of runners and great options for kids as well. 4×6 rugs range from $99-200. The lowest priced runner now, is only $18 and the highest priced wool blend rug is $300, which leaves lots of room to find something that fits in your budget.
Let me know in the comments where you've found an awesome deal on an area rug! And if you want to see one of my fave rugs, check out the family room in this post!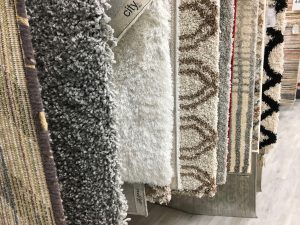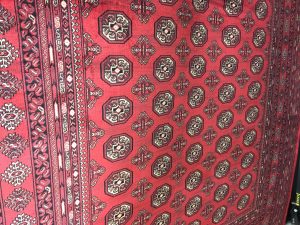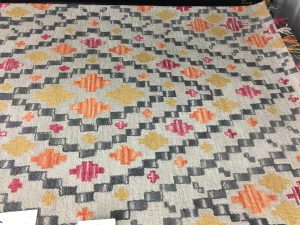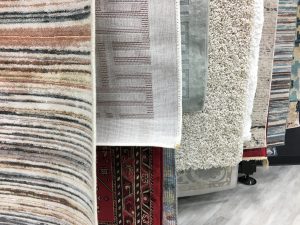 Tags:
affordable
,
affordable area rugs canada
,
alberta
,
area rug picks
,
area rugs
,
budget
,
buy
,
calgary
,
canada
,
carpet
,
cheap
,
designer sources
,
in store
,
interior decorating
,
interior design
,
online
,
rugs
,
rugs on a budget
,
shopping
,
thrifty
,
thrifty decor
,
value
,
where to find
,
where to find cheap rugs
---