Airy Master Bedroom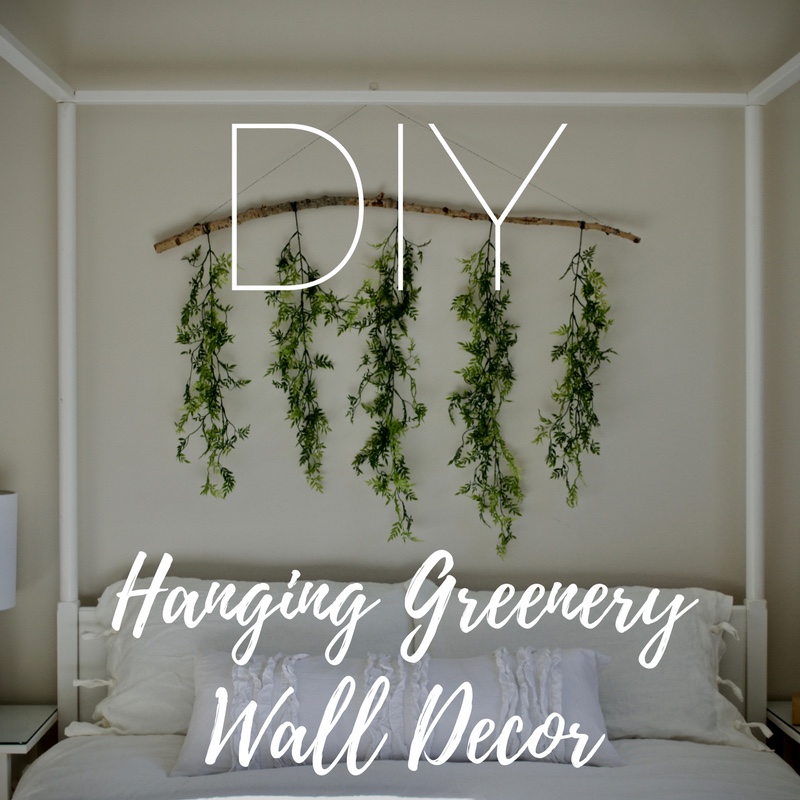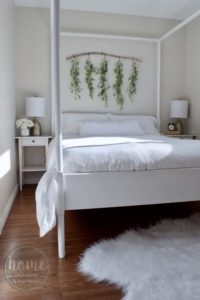 My lovely friend moved into a great older neighbourhood and called me to collaborate, after she bought this bed frame. She wanted a minimal, light and bright space, that didn't feel cramped, which was quite a trick in this narrow master bedroom. She started by painting the bed frame with white chalk paint and found some white linen bedding.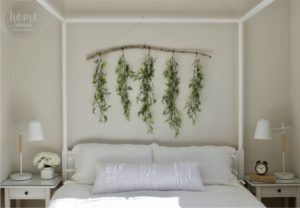 She was feeling stumped on the art and after looking at some inspiration photos together, I made this branch and greenery piece for her. The branch was found on a walk around my neighbourhood and cut down to length. We opted for faux greens so they would keep their bright colour and wouldn't shed on her bed, and I attached them with a combination of floral wire and hot glue. A little black and white cotton twine and a clear command hook were used to hang it.
We tried two different lamps (you can see plan b in the photo on the right!) and settled on the more traditional pair because they seemed to ground the space, and coordinated better with the classic nightstands. The faux sheepskin at the end of the bed creates texture and warmth in an otherwise minimal and sparse space.
---