Quick + Easy Mismatched Floral Arrangement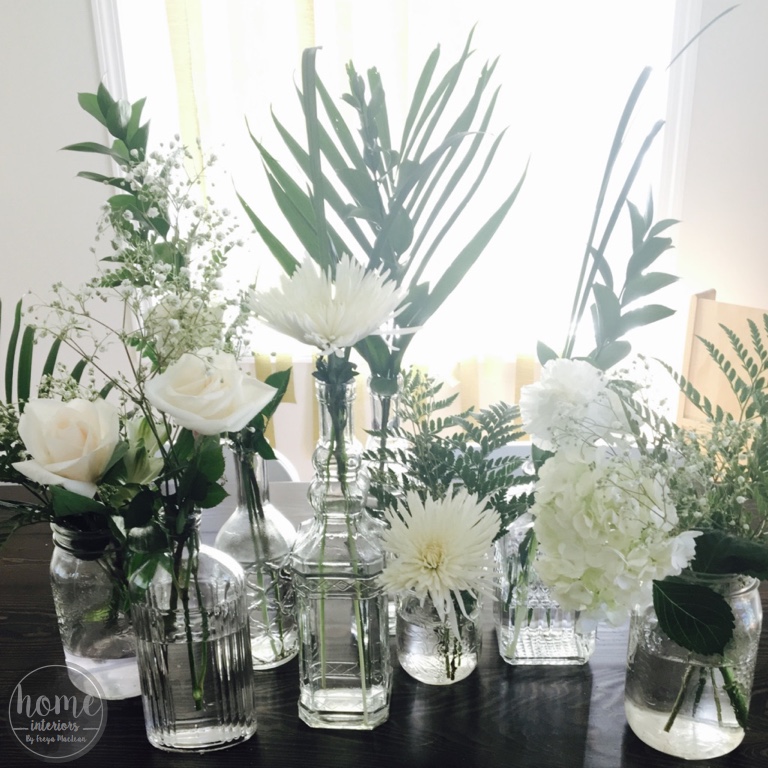 This floral arrangement was a showstopper at my best friend's wedding shower, and it only cost me $40 and 10 minutes to put together!
I found these clear glass vases/bottles at Michael's for about $2 ea. I've seen similar bottles at dollar stores as well. I bought one of each type and added a few mason jars in various sizes, from my overflowing shelf at home. The flowers are a large Costco bouquet ($20), and I was lucky enough to be in on a day when they had all white bouquets.
Putting it all together was as easy as popping a few stems in each vase and cutting them to a suitable length for the vase. This could easily become an colourful boho look with coloured vases (also found at Michael's) or a bright Costco bouquet.
My only regret is giving the little vases away; I'll be on the hunt for more!
---