Easy DIY- Scrap Wood Faux Succulent Planters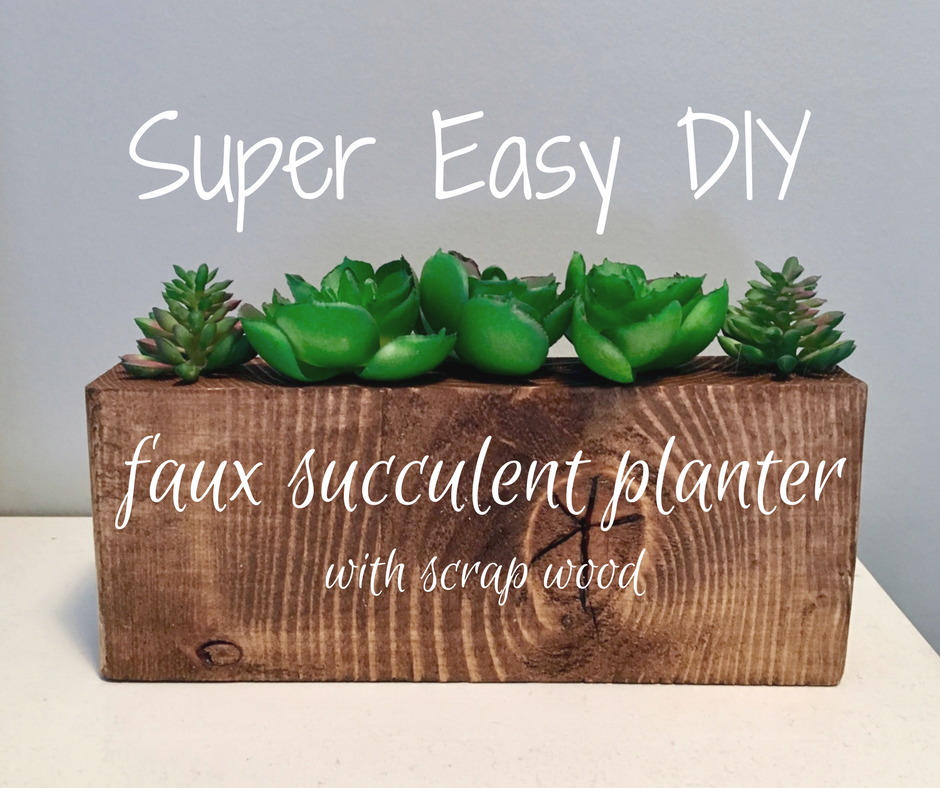 This is *such* a quick and easy DIY. Use these little planters on bookshelves, in a kitchen window, as a table centrepiece or displayed in a tray on your coffee table to give a little extra life to your space! This little project only took me about 20 minutes!
Supplies:
-scrap wood: stained, painted or natural
-quality faux succulents
-drill
-ruler or tape measure
-hot glue
-pencil
How-to:
1)  Measure and mark the spot where you'll place your plant
2) Drill on mark with 1/4″ bit, taking care not to drill through the wood
3) Dot hole with hot glue
4) Pop plant into hole
Enjoy!
-Freya
---