5 Easy Ways To Refresh a Room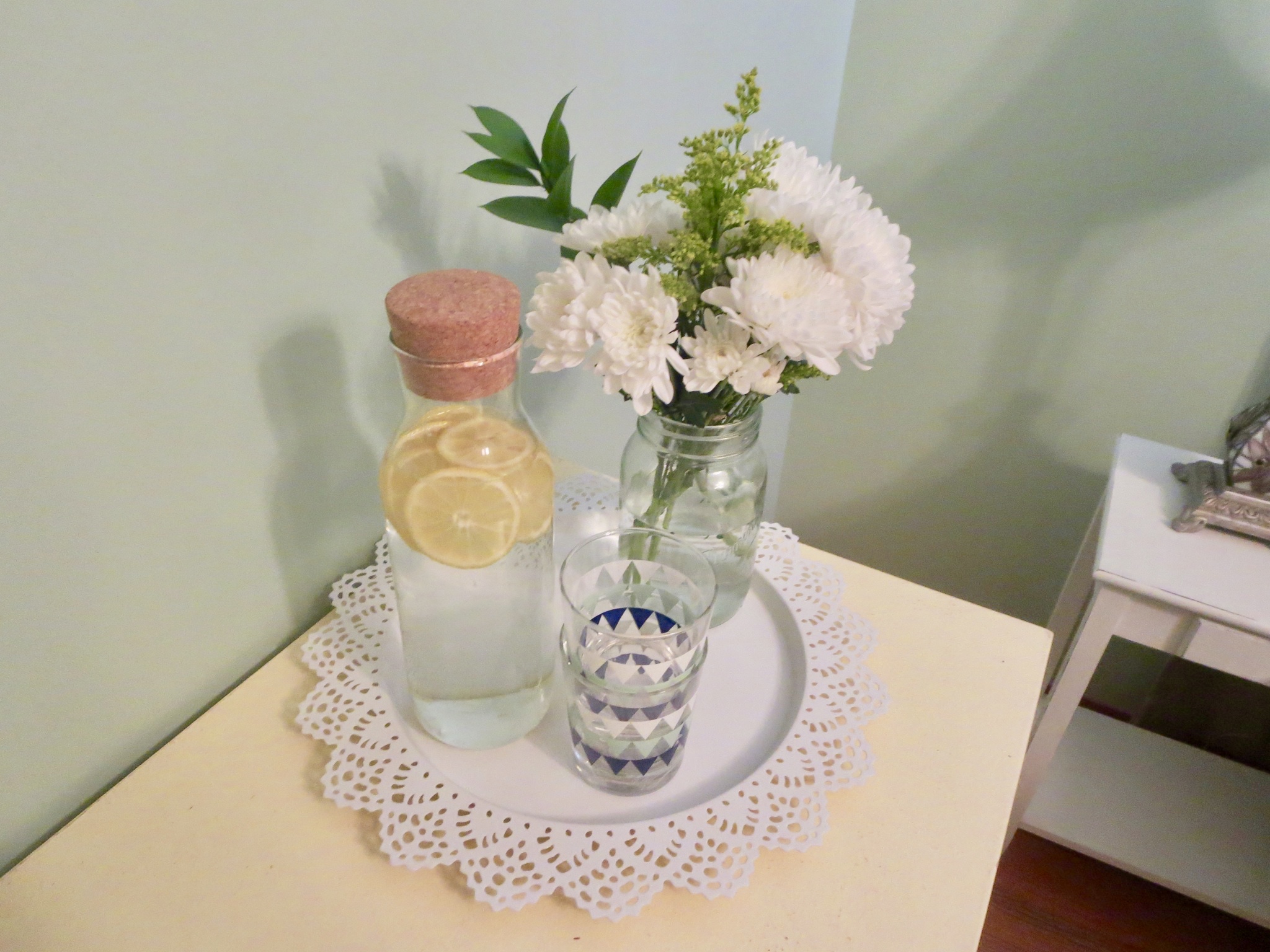 At this time of year, I often find myself fussing with my living room. After a long winter and the blur that is Spring, my kids are off school, the sun is shining and all the "not quite right" things seem to be sticking out like a sore thumb! Here are 5 easy things you can do to freshen up your space!
1)  Wash/dry-clean curtains and dust your blinds. Everything seems SO much brighter  in a room with clean window coverings!
2) Touch up damage to walls. Patching and painting any scrapes, holes or dings in your wall only takes a few minutes and instantly improves the feel of the room. This is something we all put off. Truth is, I finally got around to it and it took a $4 tube of drywall spackle + 10 minutes of spreading. Then after it dries, just a quick sand and a light coat of paint. Voila. Done.
3) Switch out throw cushion covers or throw blankets. With so many inexpensive, options at places like H&M, Simons and IKEA, this is a cheap and cheerful way to give your room a whole new vibe. If you still love what you have, simply washing the covers can freshen things up.
4) Restyle a bookshelf. Use what you have and move things around, swap a piece from another room, turn stacks of books on their sides, or organize by colour. Edit out what you don't love or need. Take advantage of garage sale season and pick up a fun vintage conversation piece for your shelf.
5) Add some new art. So many of my clients have empty walls. They tell me that they are too nervous about picking the wrong things, hanging at the wrong height or putting extra holes in their wall. Take the risk right out of the equation with 3M Command Strips*! Just pick a piece you like (when in doubt, go big), measure 57″ from the floor to the centre of the art and give it a try. If it's not quite right, try again! No damage to contend with.
What's your go-to way to freshen up your home?
*I have no affiliation with 3M, but BOY do I love those things!
---