Cozy Glam – Newly Renovated Family Home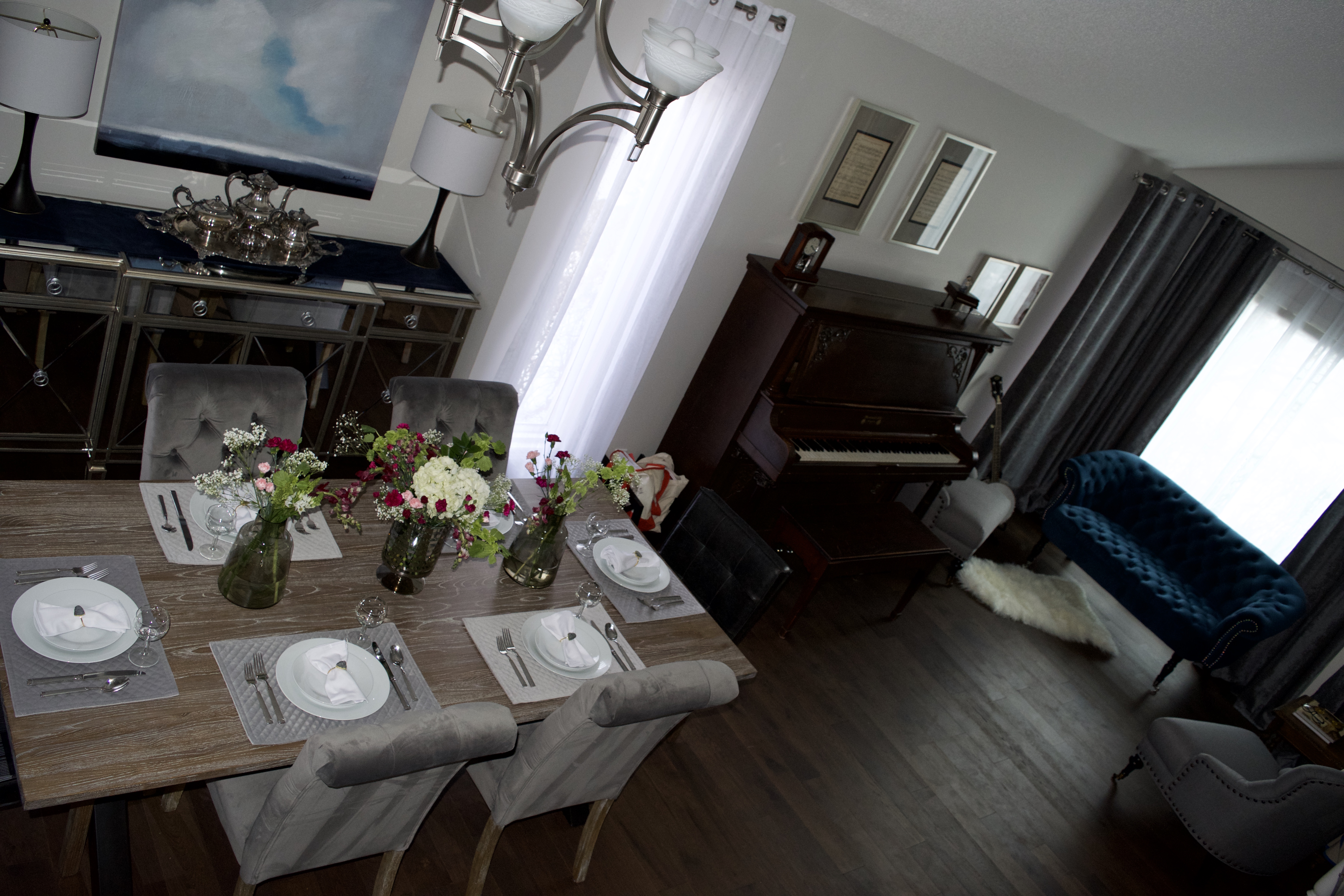 I had the pleasure of working with the loveliest family right after they had renovated their home. They were feeling overwhelmed at the thought of decorating a whole house while managing their busy schedules, but they were eager to enjoy their new space. Mom, Jen, was really really ready to regain some privacy and have curtains up before Christmas, and we pulled almost the whole thing together within a week's time to make it happen!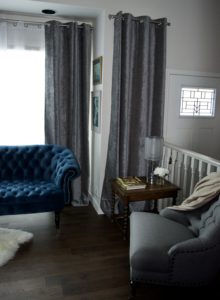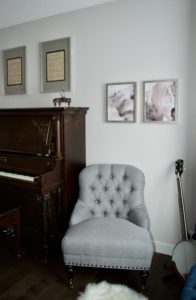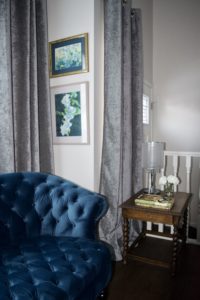 Jen really wanted a comfortable and cozy space. More traditional furniture and decor kept catching her eye and she gravitated toward mirrored finishes, velvet, rich colours and other glamorous details. Her main hope for the living room was to go light on furniture and keep it feeling open, while accommodating the piano. A small scale settee, and two coordinating chairs keeps things feeling airy and spacious. A combination of lightweight white sheers and thick, luxe crushed velvet curtains allow for both light and privacy.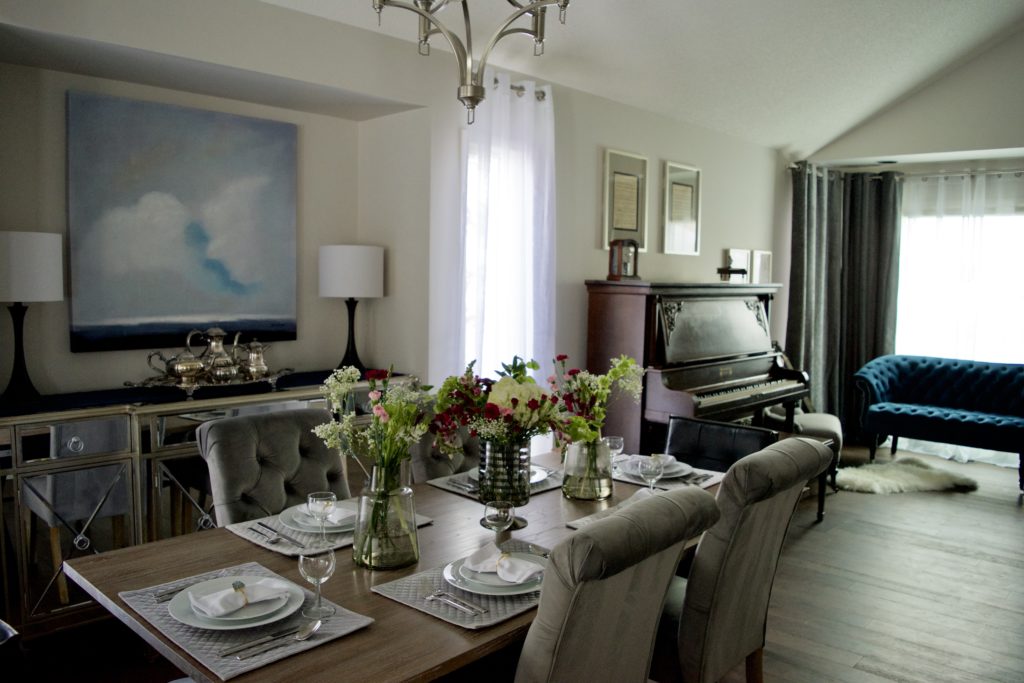 In the dining room, we fell in love with a mirrored sideboard, but it was backordered for months. We luckily found a similar option that was about half the price of the original pick, wasn't backordered and fit perfectly in the nook. Win! Topped with a velvet runner, it made a perfect place to display an antique silver tea set, flanked by a pair of lamps. The soft, landscape art lends well to a cozy, elegant feeling.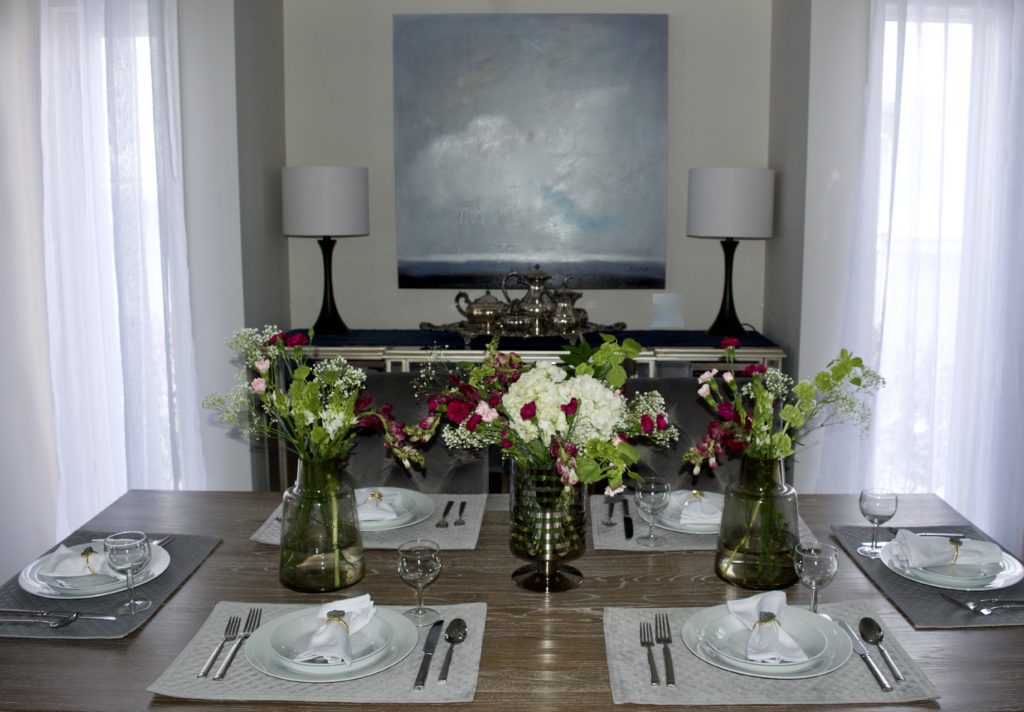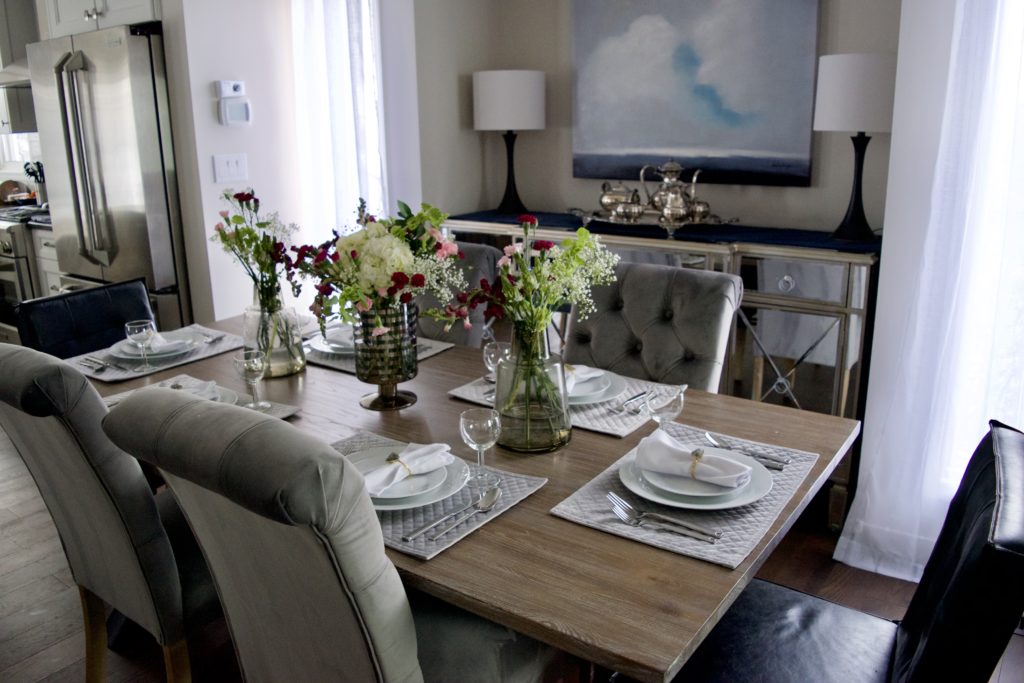 When you first walk in the front door, you see the back wall of the kitchen, and we wanted it to make an impression. We settled on a large abstract painting in blue and silver. Roman shades finish the kitchen windows and add a soft touch to a space with lots of hard surfaces, and a kitchen cart offers extra space for a coffee or breakfast station.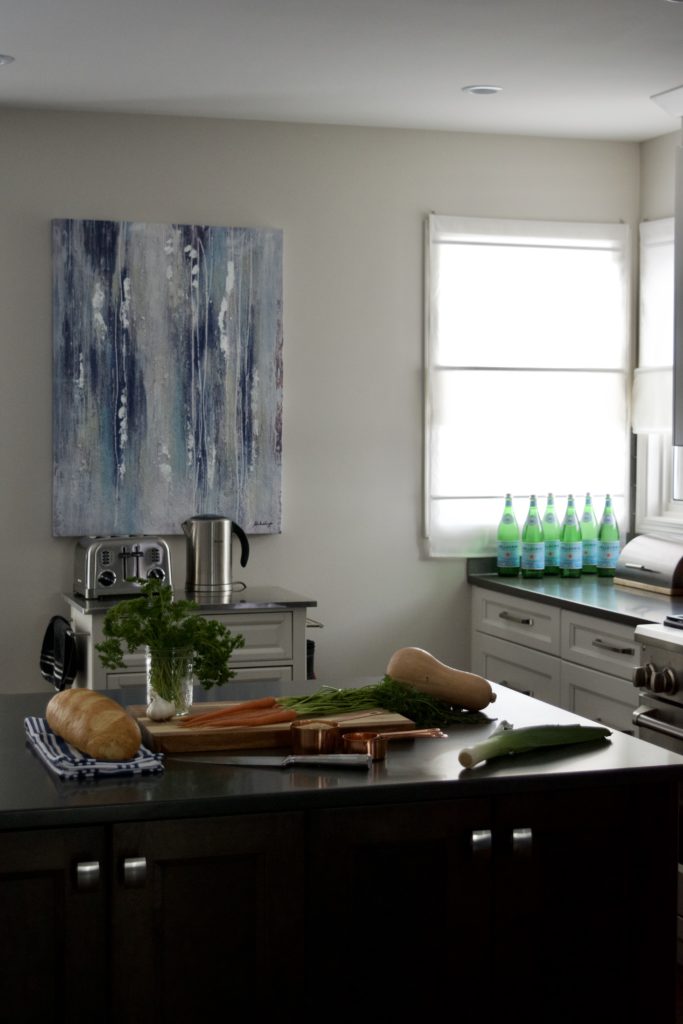 This family of four is full of readers and they wanted a comfy, fun space to read and hang out together. I couldn't love the rug more! It brings so much life and fun to the space. A brighter colour scheme and cozy furniture make it a perfect place for the whole family to watch tv together in the evening, or read together on the weekend. The girls were desperate for some big faux fur pillows, and got their wish. We also added some coordinating stools under the console table for extra fun factor. The same luxe, crushed velvet curtains that we used in the living room make an appearance in the family room, but this time in a rich blue to add to the fun factor.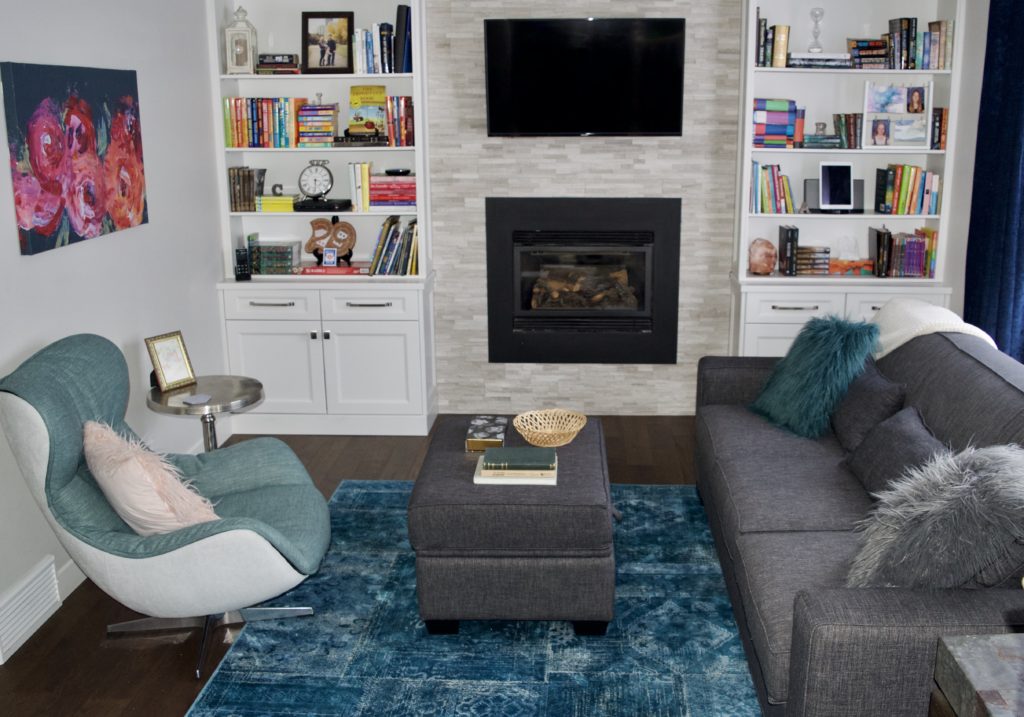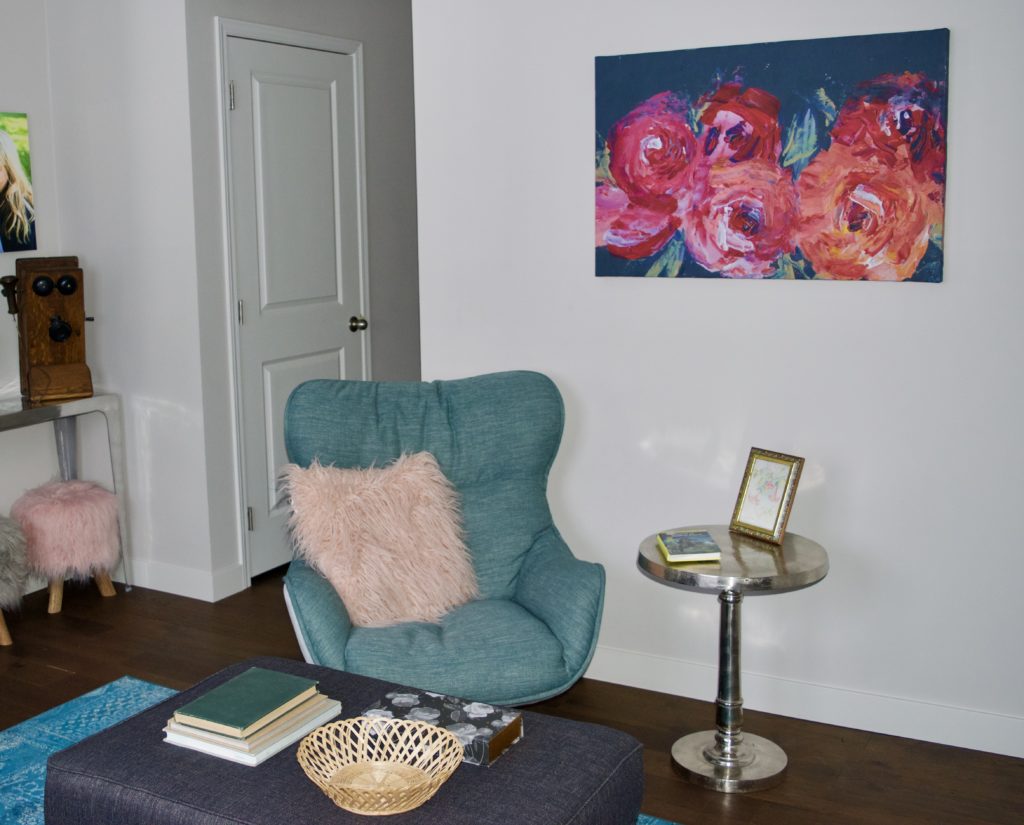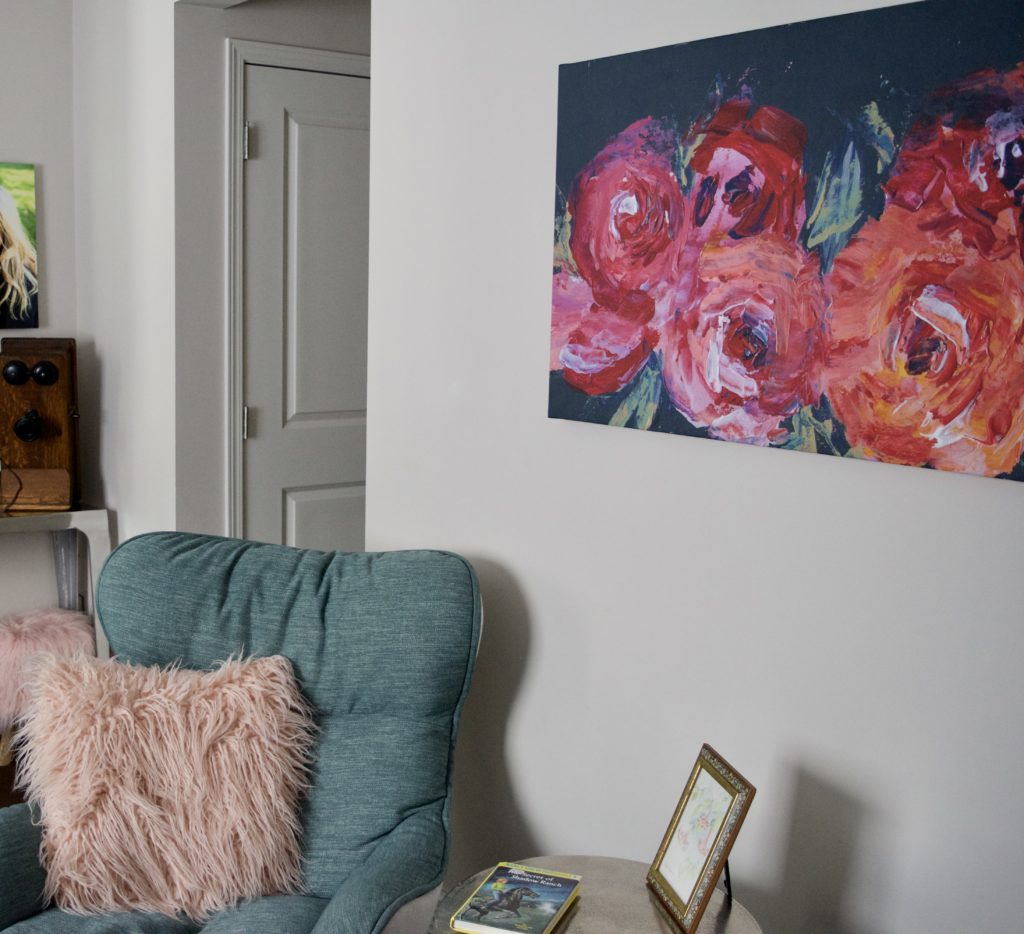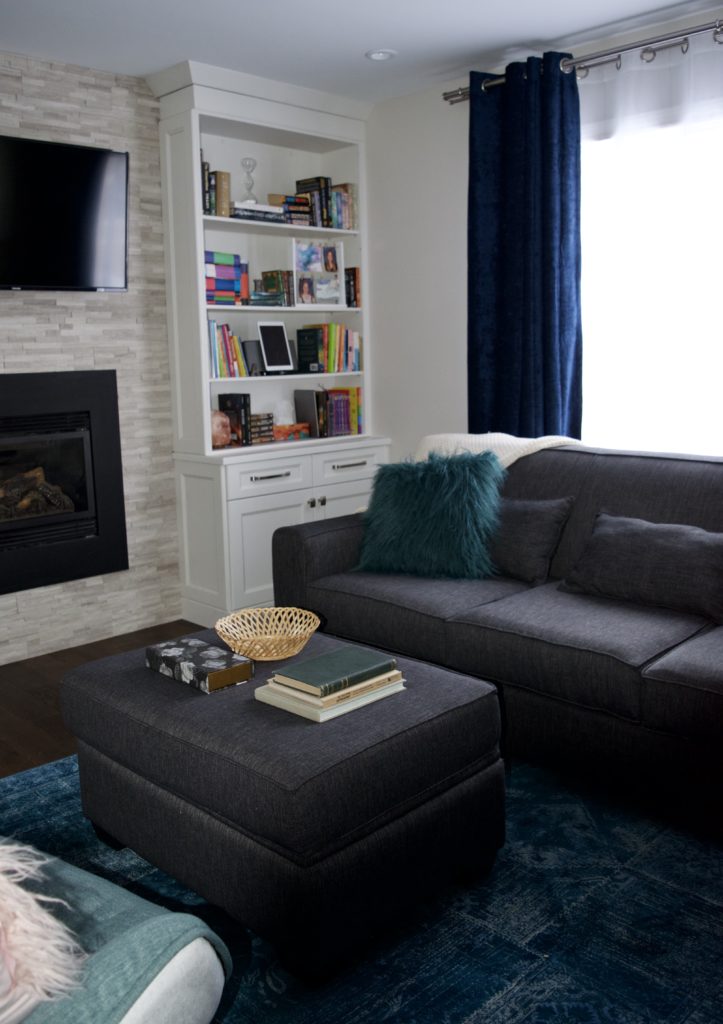 A pink chair and mirror add some personality and practicality to the main entry without compromising style. The newly decorated space really reflects the family's personality and works well with the way they live, and I'm so delighted that they have a space they love.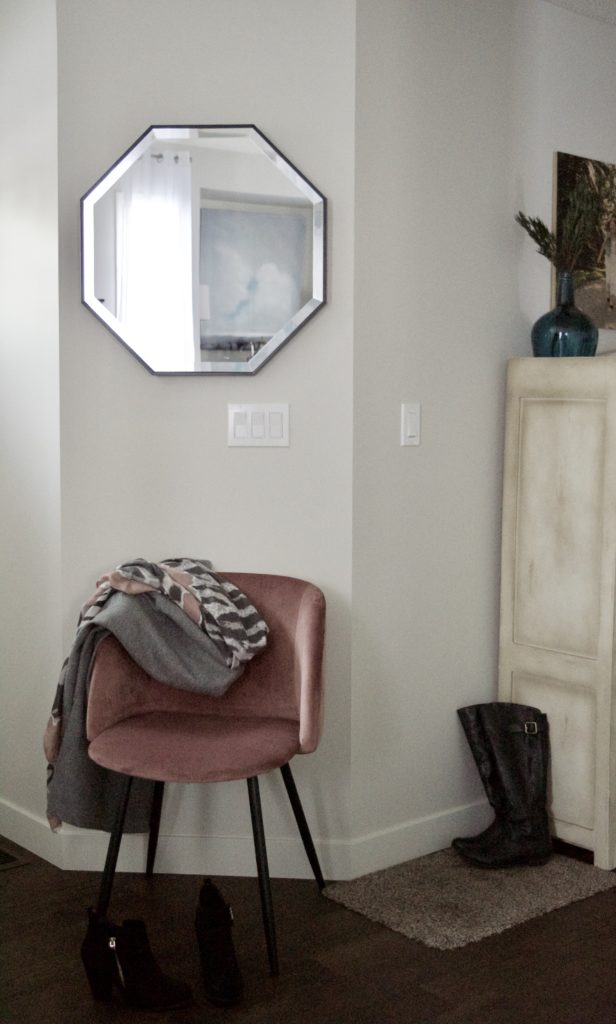 ---