Serene Master Bedroom Makeover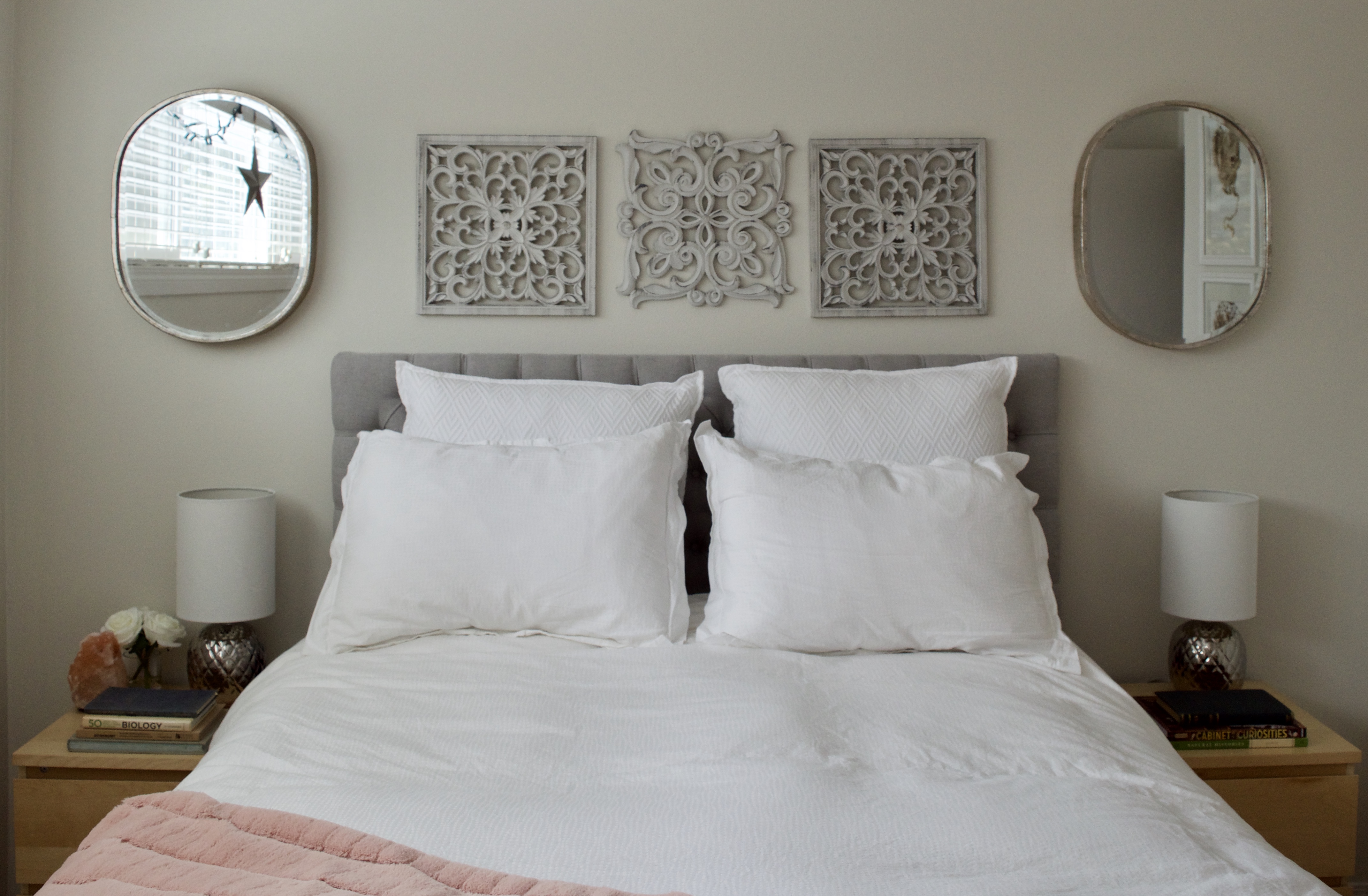 Early this year, a member of a parenting community I belong to received a very difficult diagnosis: breast cancer. She immediately sent me a message to plan a consult for her bedroom. She wanted a peaceful, light-filled space to heal and rest. After she and I met to discuss her perfect bedroom, I immediately posted in our Facebook group, inviting our village to join in on the makeover. Everyone was eager to pitch in, and donations rolled in, friends offered to paint, and people messaged me about handmade gifts they wanted to add to the space. Such a beautiful thing to watch people come together!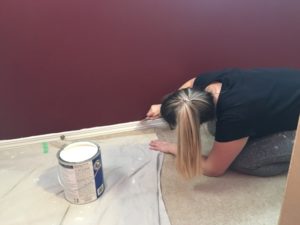 Like so many parents, their bedroom had been their last priority. They'd been wanting to paint for 10 years, and it was now top of the list. She settled on Classic Gray by Benjamin Moore- a true, soft gray-white that would brighten up the space. It was a dramatic transformation!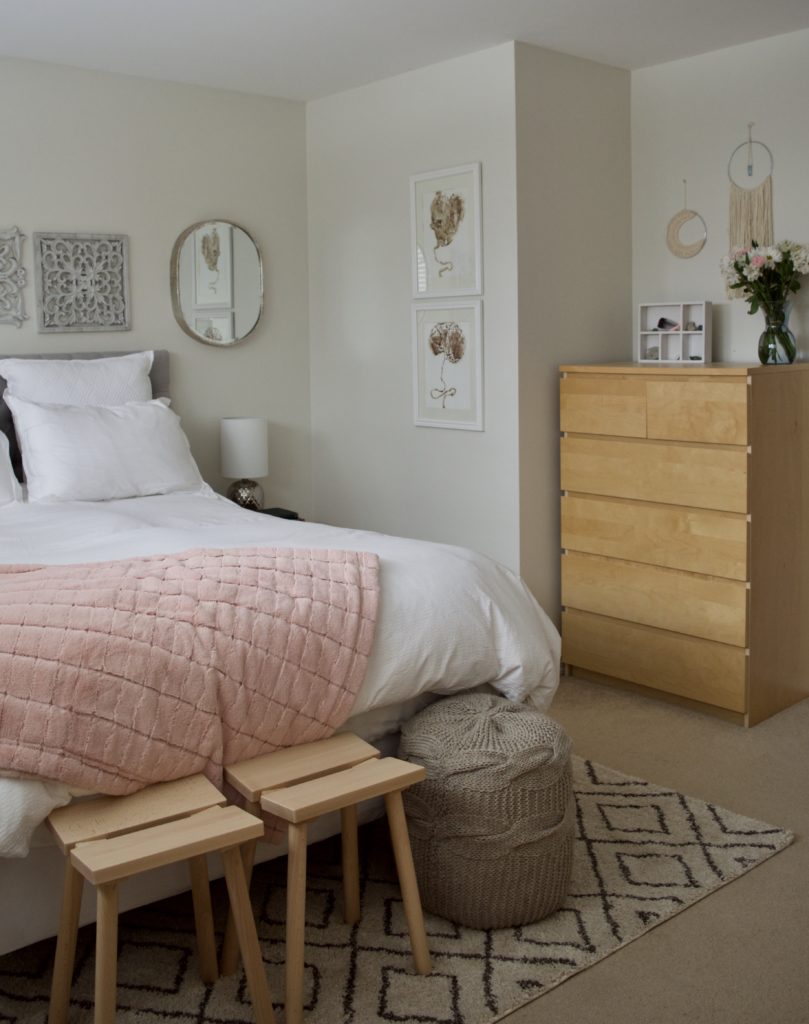 As a very outdoorsy and active woman, she mentioned that she was struggling with the idea of being stuck inside and missing out on adventures with her family. We discussed some ways to ease that blow, and top of the list was including some of her very talented, photographer dad's work. She and her husband settled on their favourite photo, and he had it printed on canvas for them. Other details such as dried greens displayed in vintage bud vases, a spot to display her rocks and other nature items, a plant in a natural log pot and lots of natural materials like wool, bamboo, wood and cotton helped to bring the outdoors in.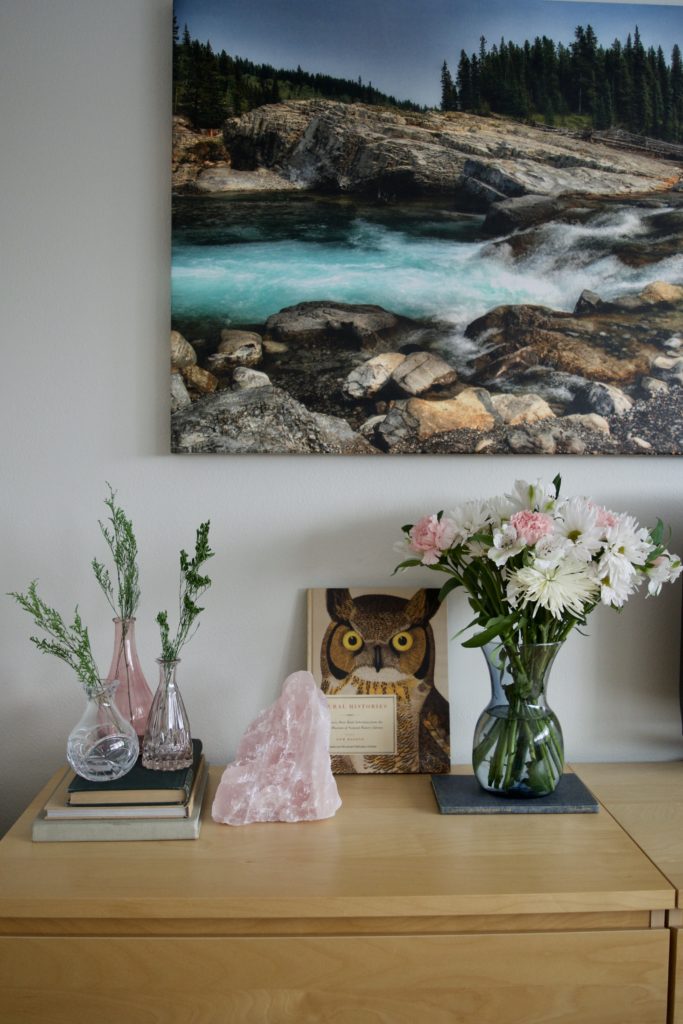 She had just strung some twinkle lights up across her window and was keen to keep them. When she mentioned her love for stars, I immediately planned to hang a star in the centre of the window to balance out the lights. The day after the makeover, she sent a message saying the star was her favourite part of the room, because it leaves a perfect little shadow on her wall each morning. The little things make such a difference!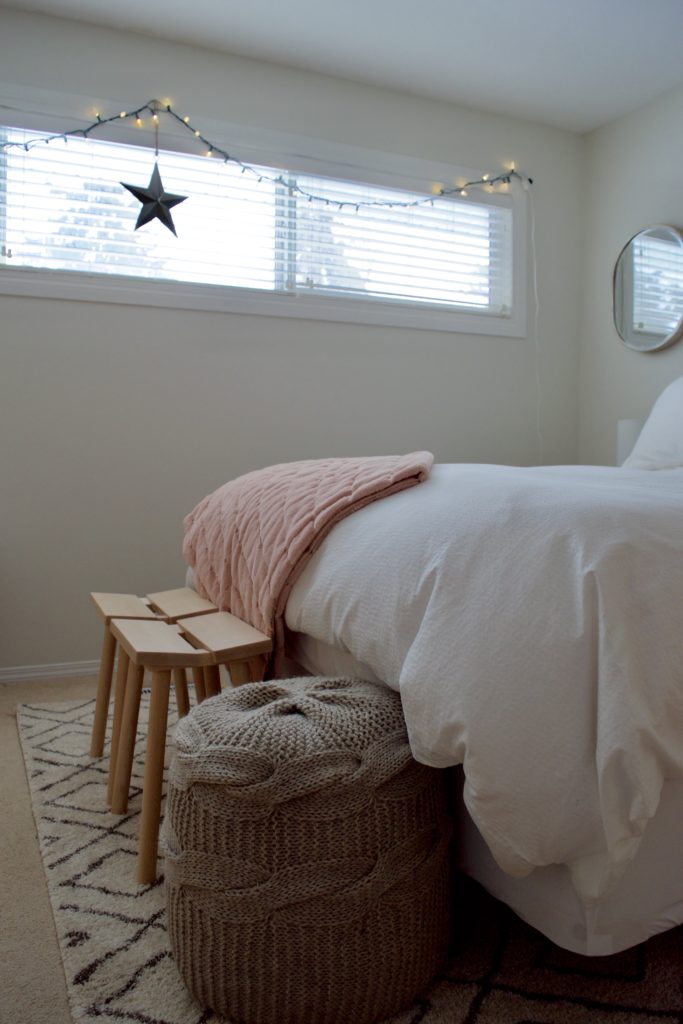 Soft bamboo sheets, a cotton duvet cover, oversized bed pillows – all in white – and an upholstered headboard make the bed a plush, cozy nest to curl up in. Touches of blush pink give the bedroom a romantic, modern vibe. The hoop wall hangings and knit ottoman were made by friends and add so much cozy texture to the room.
I am so grateful I was able to pitch in and be a part of something filled with so much love. It takes a village, and I am so honoured to be a part of theirs. Much love to you as you fight and heal, dear friend.
---