Quirky Cork Wall Home Office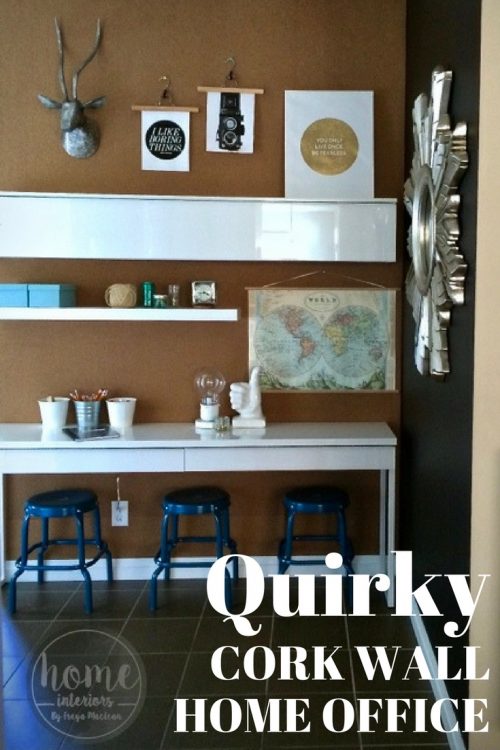 Some of my clients needed help creating a family office space in their home. Their son will soon be growing into homework and computer time, and they wanted to find a space for all of them to work together in their main living area. We reclaimed a large, odd nook between their front and garage entrances. As we spoke about practicality and design, I threw out the idea of a cork wall and they immediately loved it. Luckily, he is handy and was keen to DIY it and installed the cork himself in a few hours with a friend, for about $250.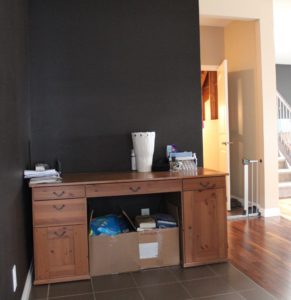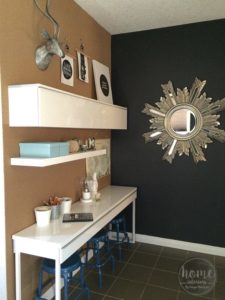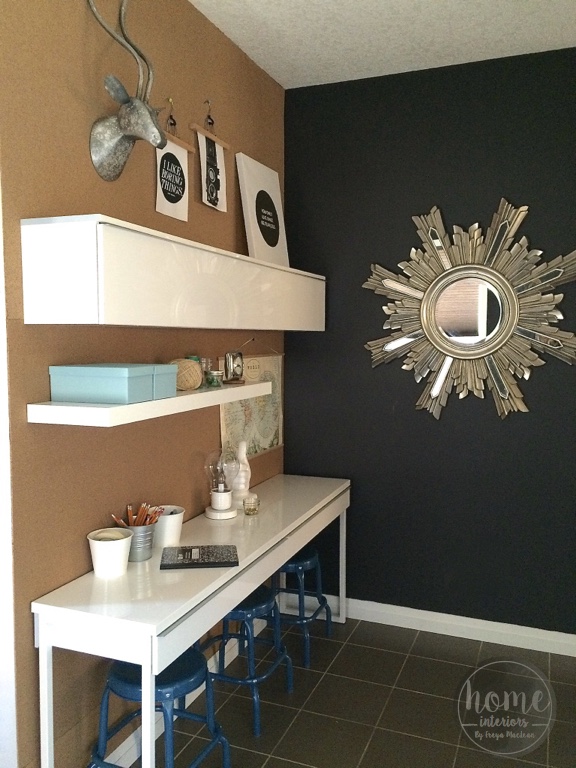 We opted for modern, glossy white furniture, running the full length of the wall, to balance the warmth of the cork and brighten the little corner up. Stools that tuck right under the desk to allow for seating for the whole family, good traffic flow and clear sight lines. An offset, open shelf adds interest and storage space, while leaving room for a large desktop monitor if they decide they'd like one in the future. In the meantime a cute little world map on a poster hanger fills that space. There is also room for a second closed shelf to be added above the existing shelf later, if they'd like the extra space, but so far it seems to be working well.
The cork wall allows for lots of creativity and for them to change things out as time goes on. I chose wooden hangers to display some free printable art, to keep us on budget, without compromising on the personality or style of the space. This was an amazing transformation, and I'm certain they'll be enjoying it for years to come.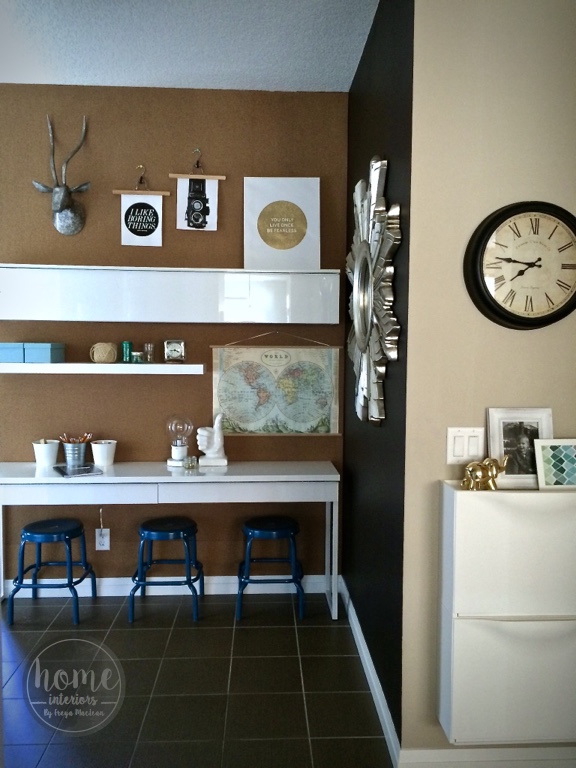 ---