Makeover: Colourful Boho Living Room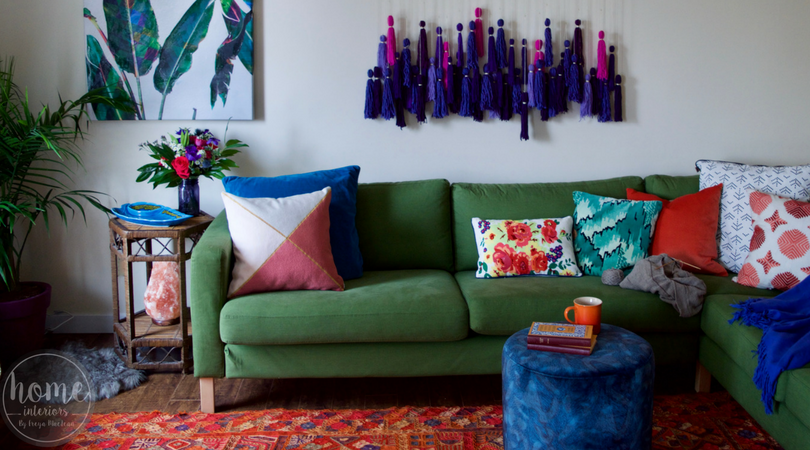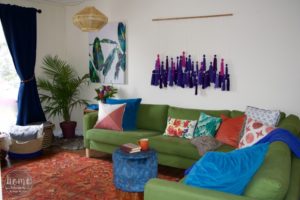 It's not very often I have client requesting a colour-bomb in their living room, so you can imagine my delight when I received a request for a super colourful boho living room! My clients had just moved into a new space and were ready for something fun and polished. They already had an amazing antique rug from Qatar, a wicker side table, curtains, a modern green sectional and a few other accessories. When I learned that she was a textile lover and crafter (she spins, knits and does all kinds of amazing things), I immediately asked if she'd like to make a wall hanging. She had been saving a project for some time and immediately knew she wanted to make a tasseled wall hanging. It's a total jaw-dropper!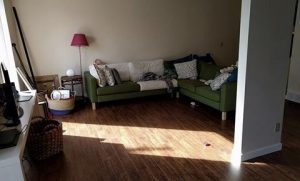 The tv stand they had been using in their previous home no longer fit the space, or coordinated with the aesthetic they wanted. I
sourced a narrow Mid Century Modern sideboard with smoked glass from Reclaim To Fame, and then learned that her second love just so happened to be Mid Century decor! We debated drilling cord holes in the back board, and decided against it. Instead, cables are managed with damage-free 3m hooks and velcro strips.
A bamboo swag light, quirky beaded curtain tie-back, vintage Mid Century platter/tray, big palm plant, large art to balance the wall hanging and some colourful throw pillows combined to to create a layered, eclectic look. Would you believe that the supplies for this makeover cost under $1000?!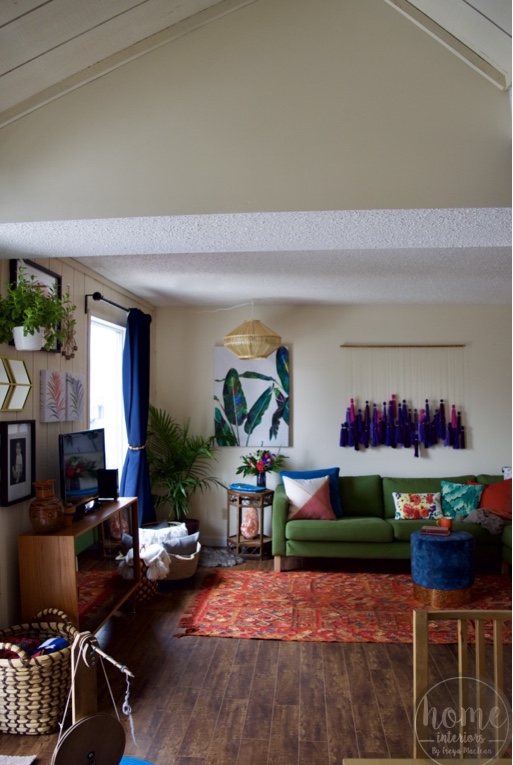 ---