FREE Printable Art- The Kids Are Alright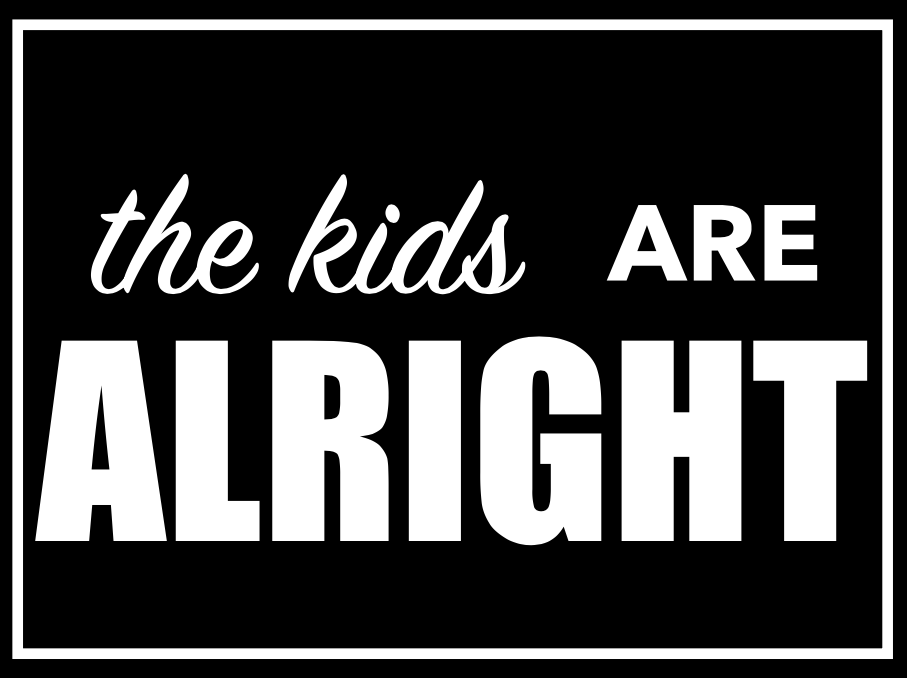 Some really exciting photos from a black and white kid's room makeover are coming soon but I just cannot contain myself. So here's a free printable keeping with the theme of the room.
And, (because what parent isn't looking for ways to save money?) it will fit perfectly in the $4 IKEA Fiskbo Frame or any other 8.5 x 11″ frame. Cool $4 art? Yes, please!
---