Modern Kid's Room – Max's Black + White Birthday Bedroom Makeover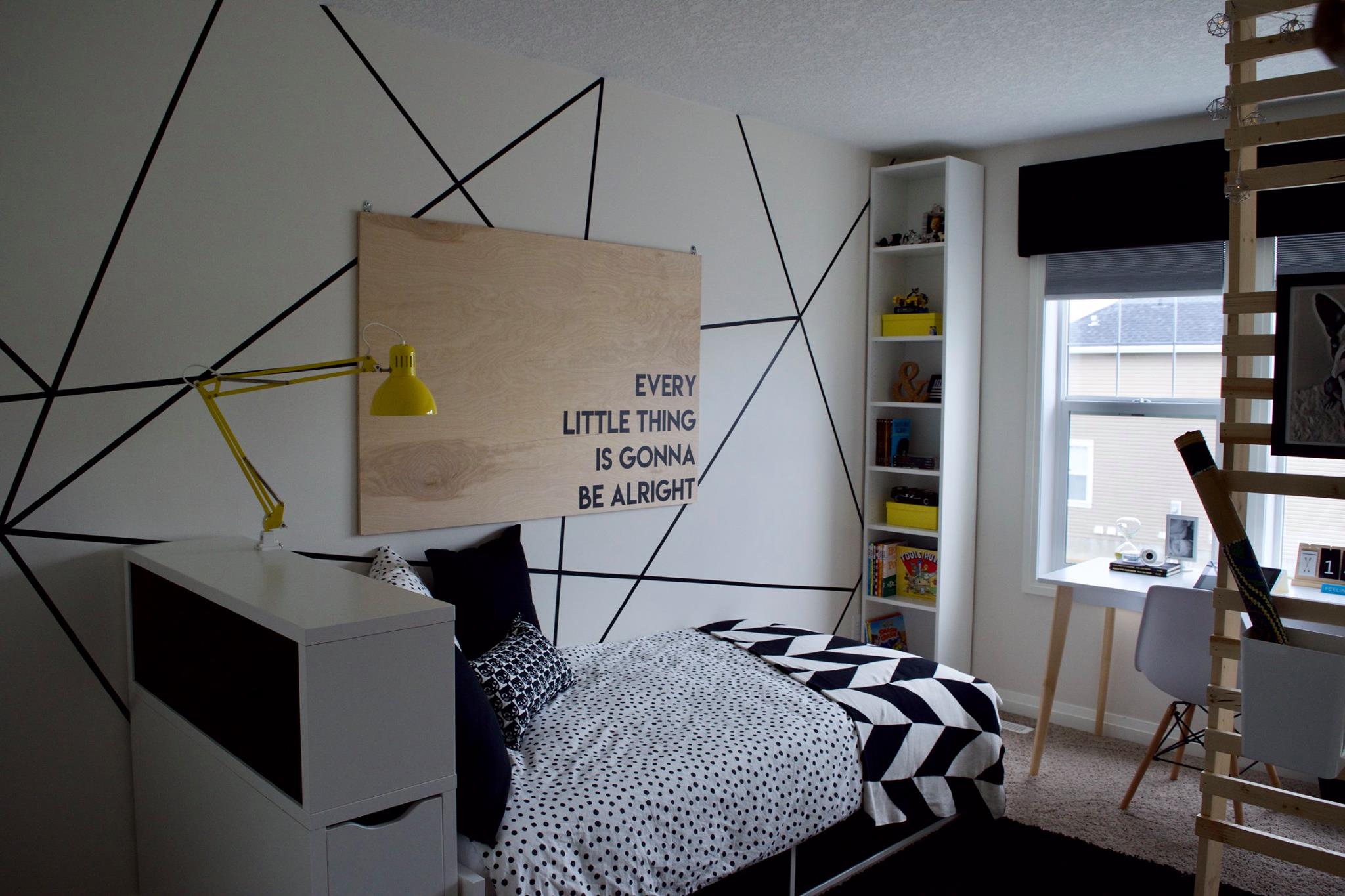 My little buddy Max, recently turned 6 and his parents decided they'd like to surprise him with a big kid bedroom makeover. They wanted his room to be cool, modern, grow with him and look bigger and brighter. They were concerned with making sure there was plenty of storage for clothes, lego projects, books, toys and more. Pulling off such a big surprise with him in the house was quite the trick! So, they put a lock his bedroom door, told him there was a birthday surprise in progress and made a bed for him in their room. Over the next few weeks, they painted the room white and ordered and assembled furniture.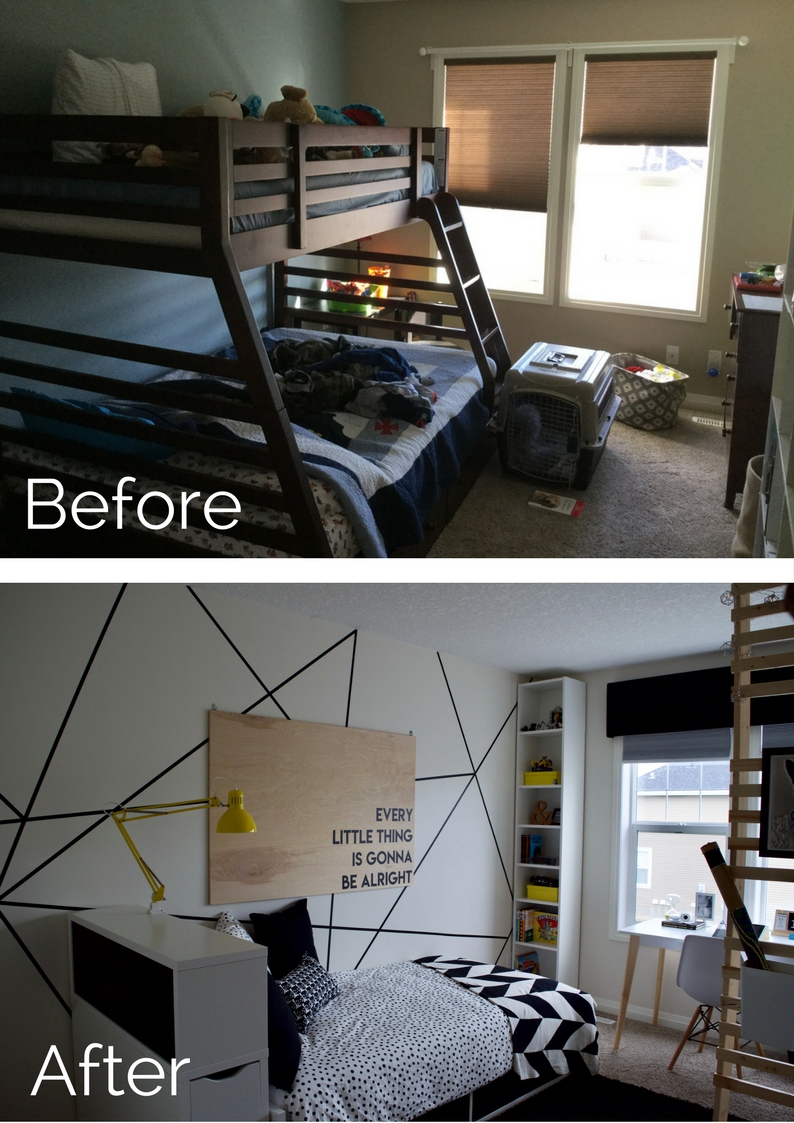 On the day of the install, his Nana took him out for a full day of fun. We started with the feature wall using black washi tape and an x-acto knife. Next was our most time consuming project of the day, by far, but also on of my faves: the room divider. It cost only $50 in materials! We started by anchoring 2 of the nicest/straightest 1x4x8 lengths of knotty pine we could find into the ceiling and floor with L-brackets, adding silicone bumper pads to the wall side in order to accommodate the baseboard and keep it plumb. We had inexpensive 1x2x8's cut to 3′ lengths at the hardware store, and after sanding the ends they were nailed into the supports with a nail gun. Dad plans to screw them in a later date for added strength, but we were on a tight deadline and nothing heavy was being hung on the wall, so we decided to save the time in the moment and get to it after. If you have a younger child, climber or wild child, I would strongly recommend hiring a pro rather than DIY-ing it, to ensure it's safe. The bins are Ikea Variera organizers. The slots were a little too small, but we managed to squeeze them on with brute strength.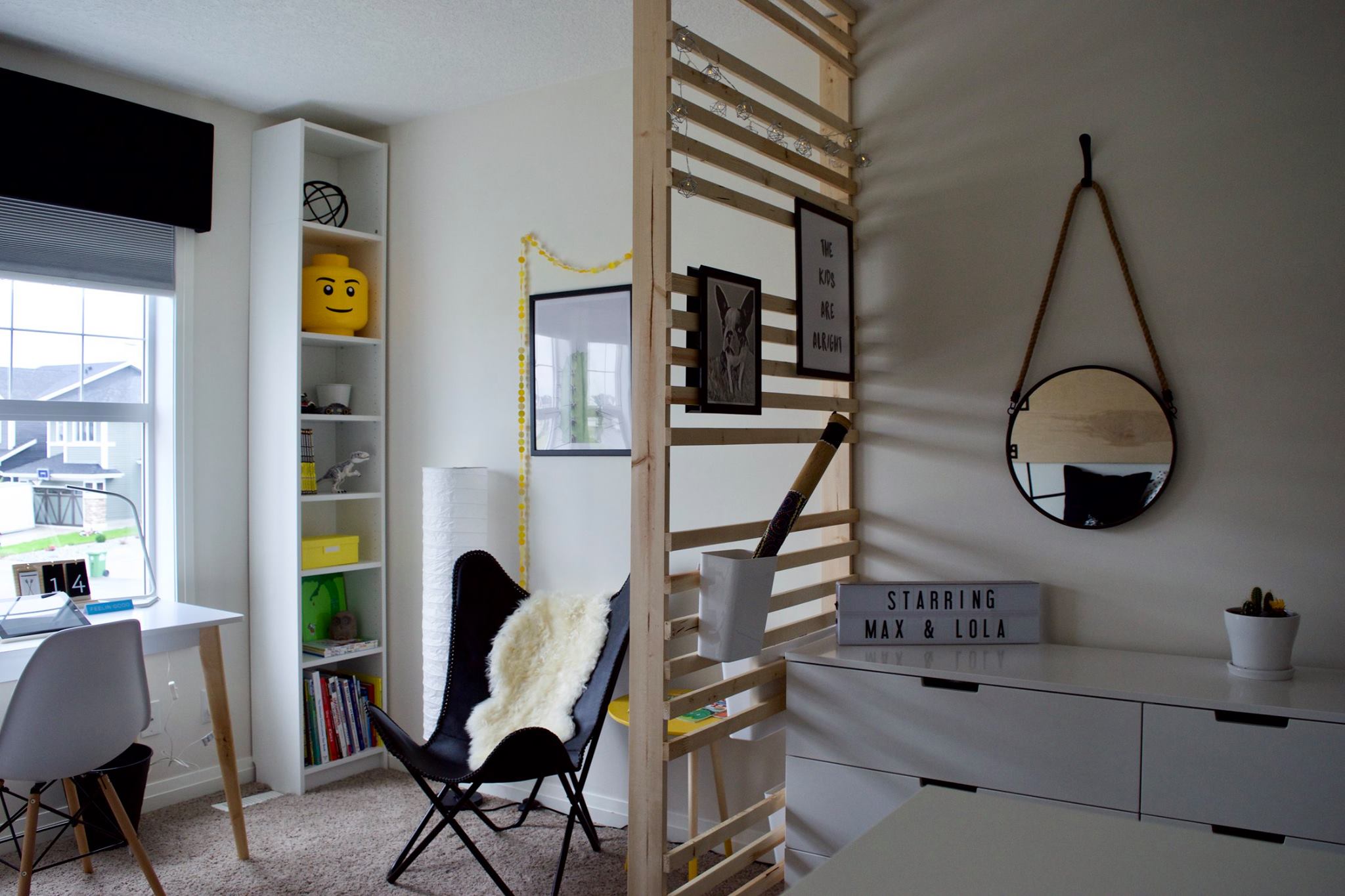 We DIY'd nearly all the art in the space to fit the vision and stay on budget. The plywood art is made from high quality 1/4″ sanded birch plywood, cut to size at the hardware store. The lettering is custom vinyl from a local sign shop. It's hung with D-rings on anchored wall screws. Using unfinished, natural wood gave warmth to a space that could otherwise seem cold, and the large art grounds the space and keeps the feature wall from looking too busy. The dog art is a photo of Max's pup, Juno, manipulated in canva. All the typography art was created with fonts chosen from dafont.com and the cactus art is an Etsy printable. All were printed at Staples, sized to fit IKEA Fiskbo frames in various sizes.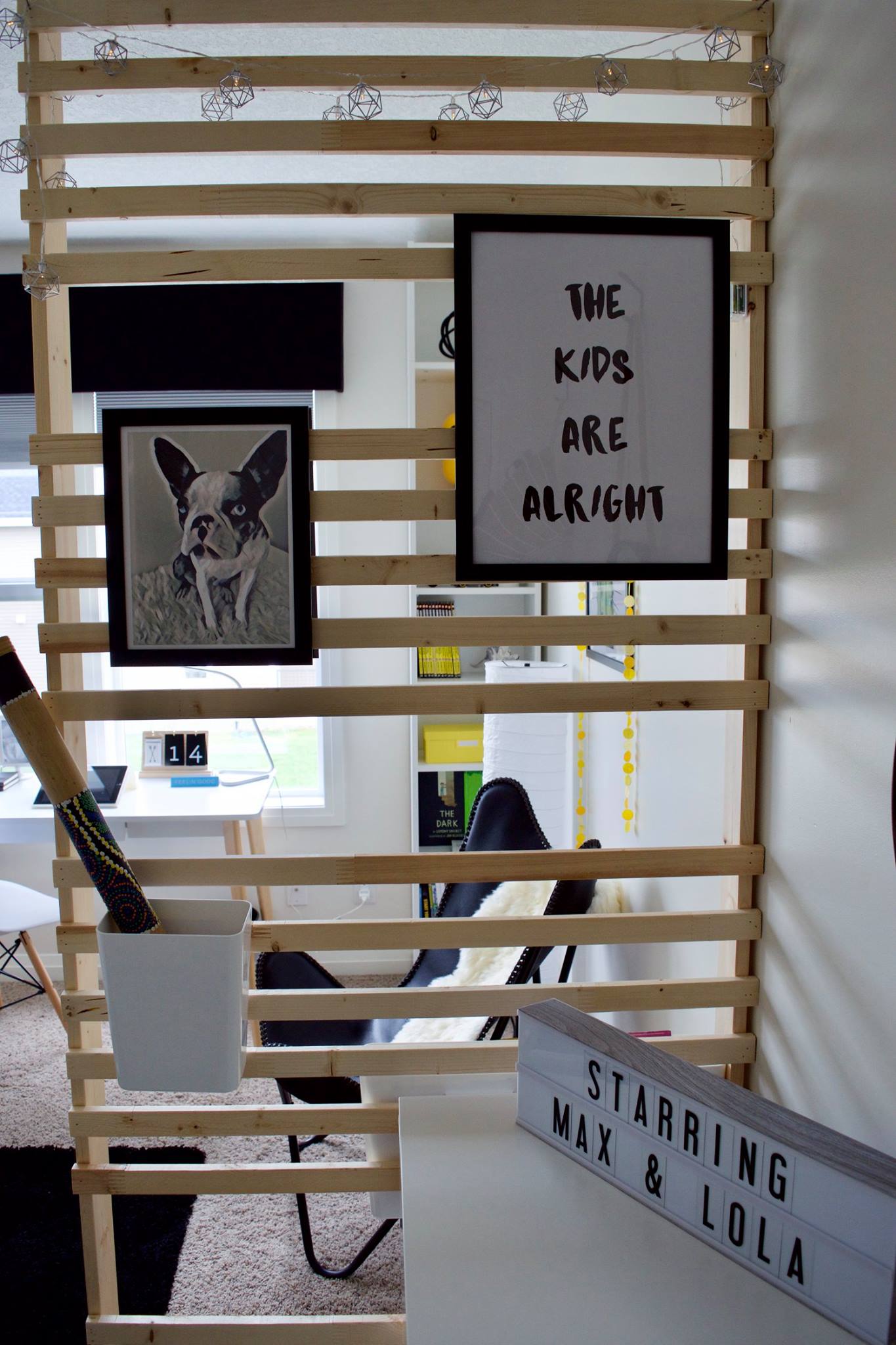 Brown blinds were replaced with white blinds from the hardware store. The valance is a foam and fabric DIY. It took quite a bit of fussing and troubleshooting to make it work on such a large window, but Nana saved the day by adding some strategically placed cardboard and extra command strips.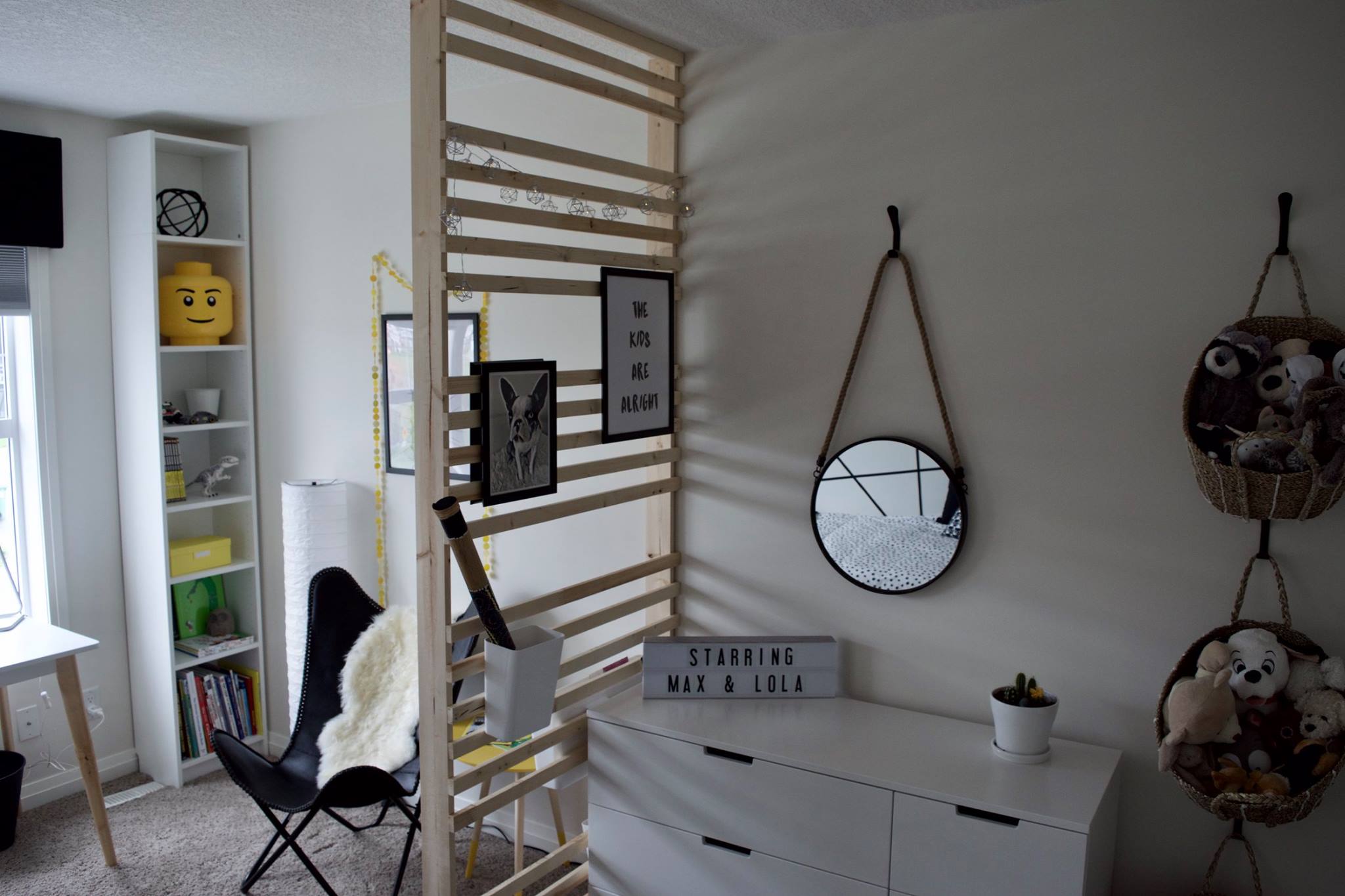 Storage galore! As so many kids do, Max has a myriad of stuffed animals. Putting the baskets on wall hooks not only makes use of vertical space, but also ensures that the room will grow with him. When he's no longer playing with stuffed animals in a few years time, he can use the hooks for his backpack, jackets, sports bags etc. The "secret" headboard storage will hold books, lego creations or other special treasures, out of his little sister's reach, and the big drawers under the bed will hold toys now, and clothing as her gets bigger. In a few months, a Trofast unit in his closet will hold all his lego.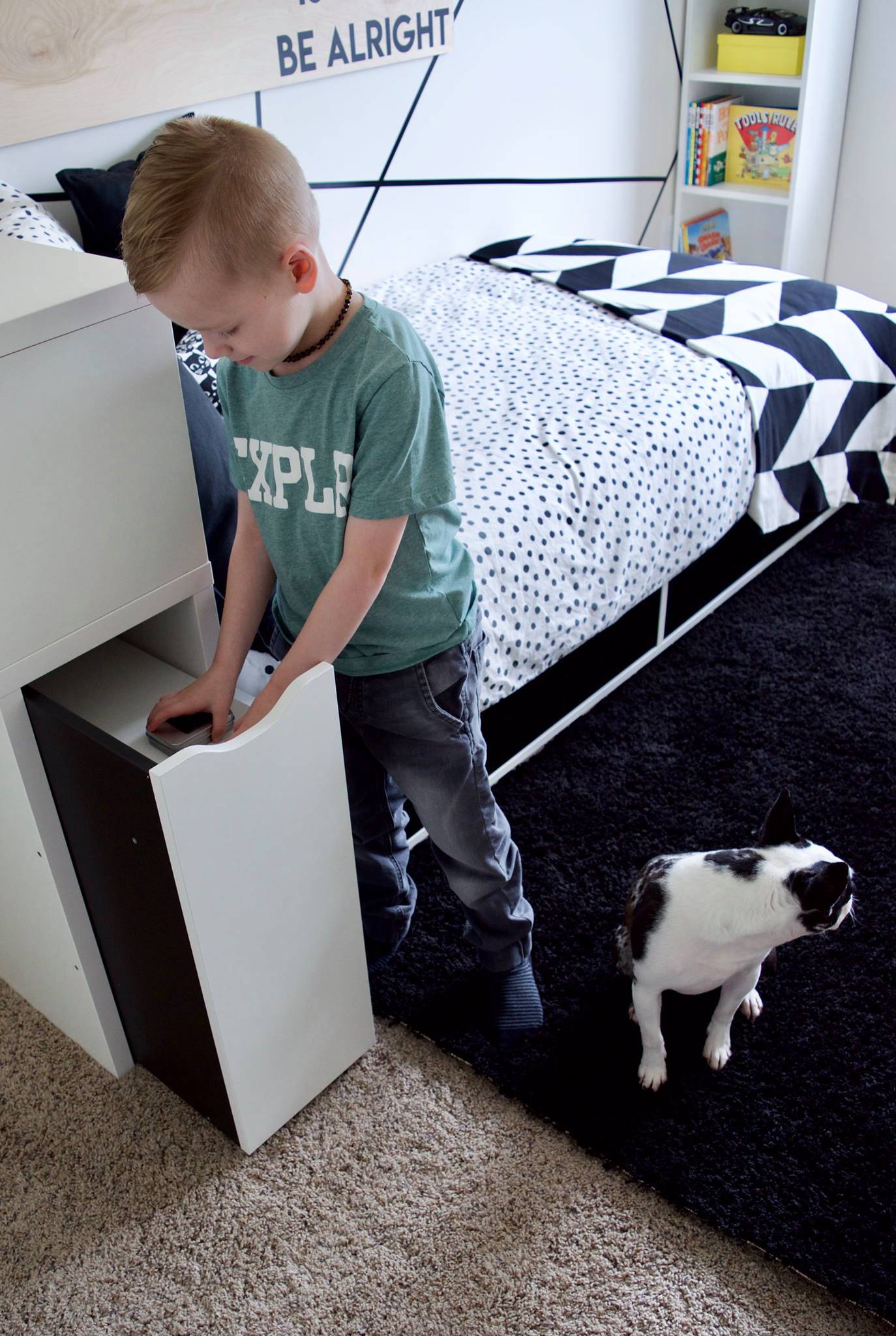 This project was dear to my heart, not only because they are some of our closest friends, but also because it reminded me of the surprise bedroom makeover my parents gave me when I turned 6. Though, my room was far more 90's floral and pastel than cool and modern! The reveal was absolutely delightful. He was completely blown away, kept saying "It's amazing! Thank you mom!" and the whole family spent the evening together in his room. Happy Birthday, little buddy!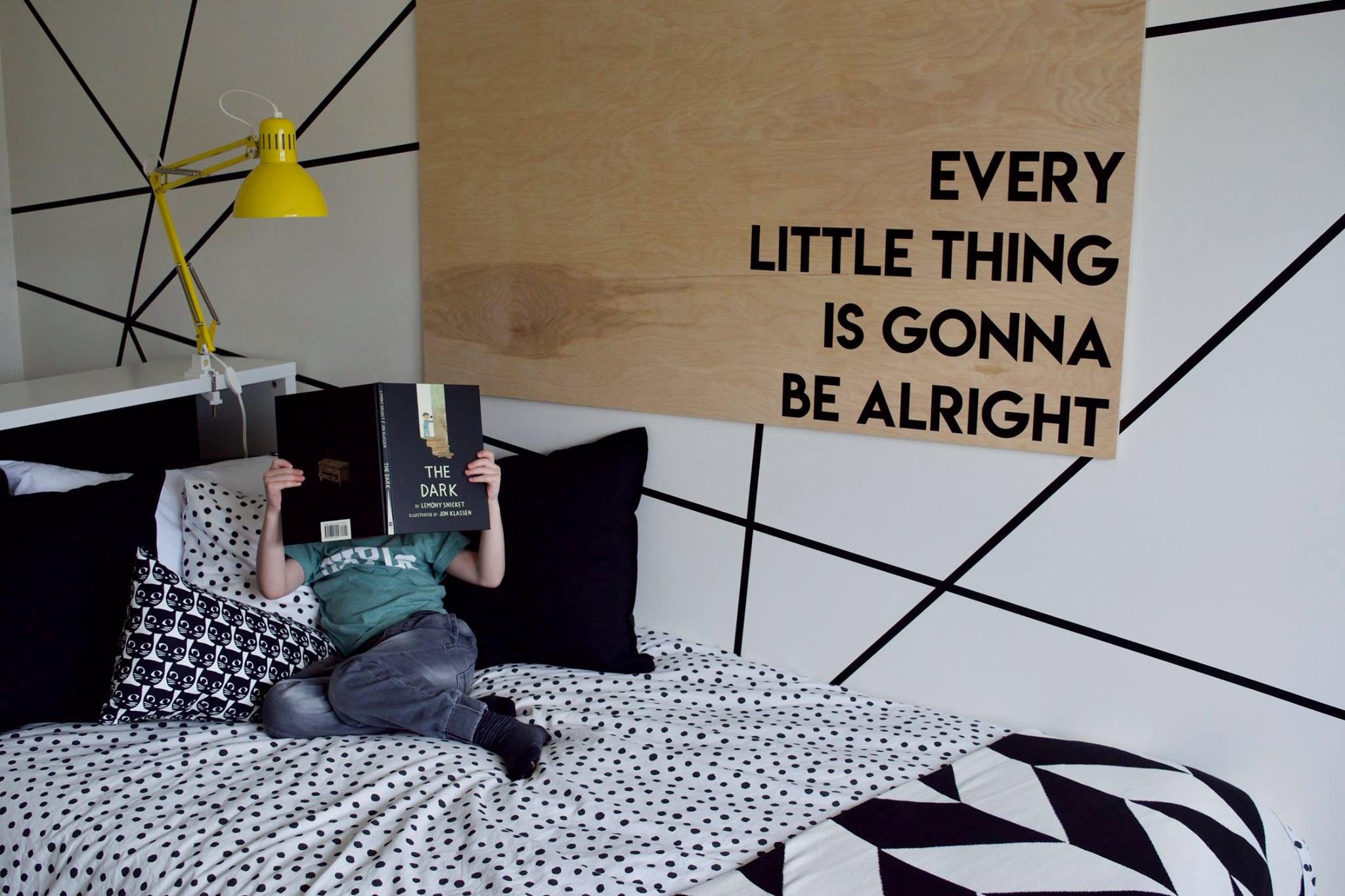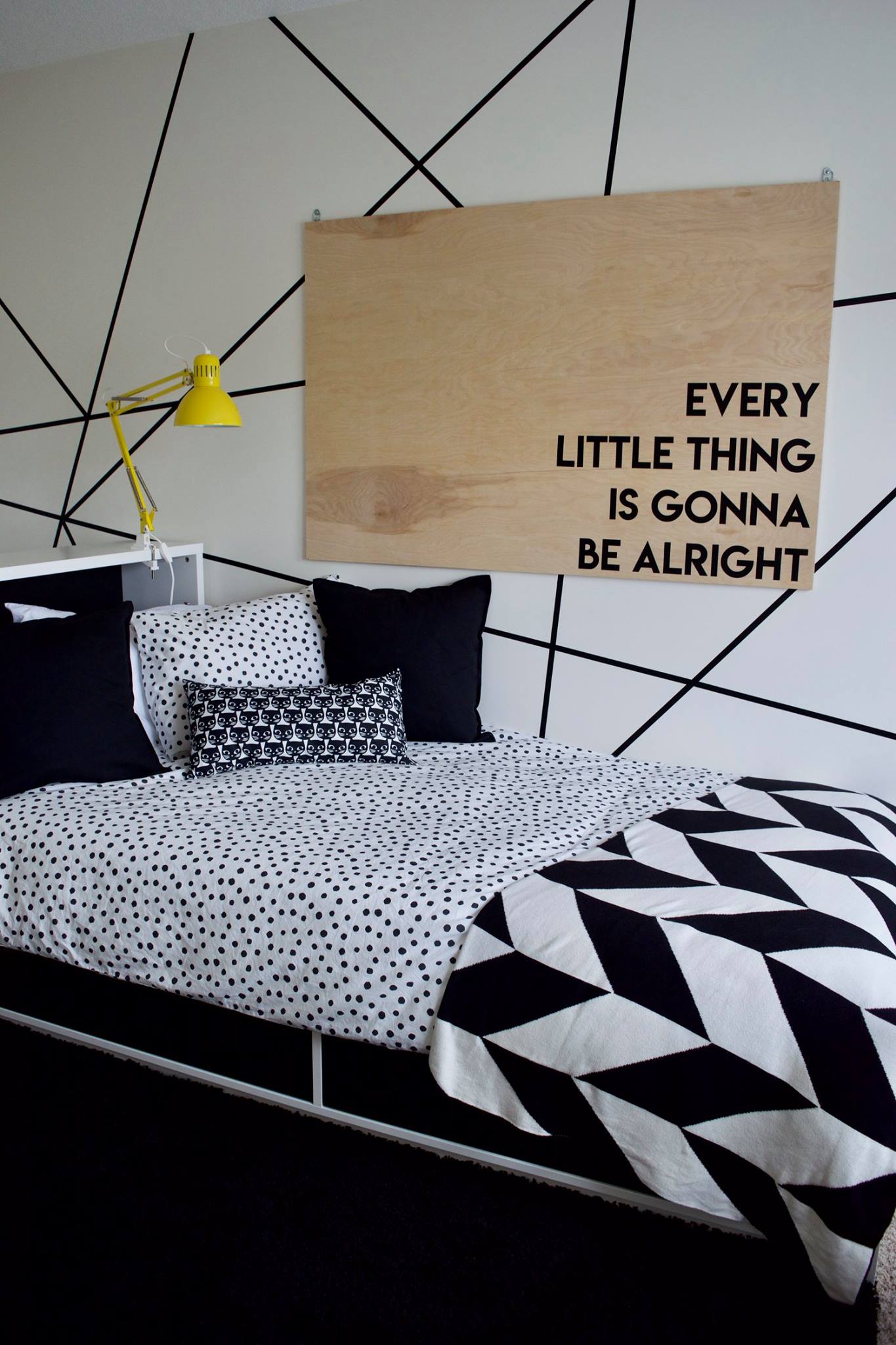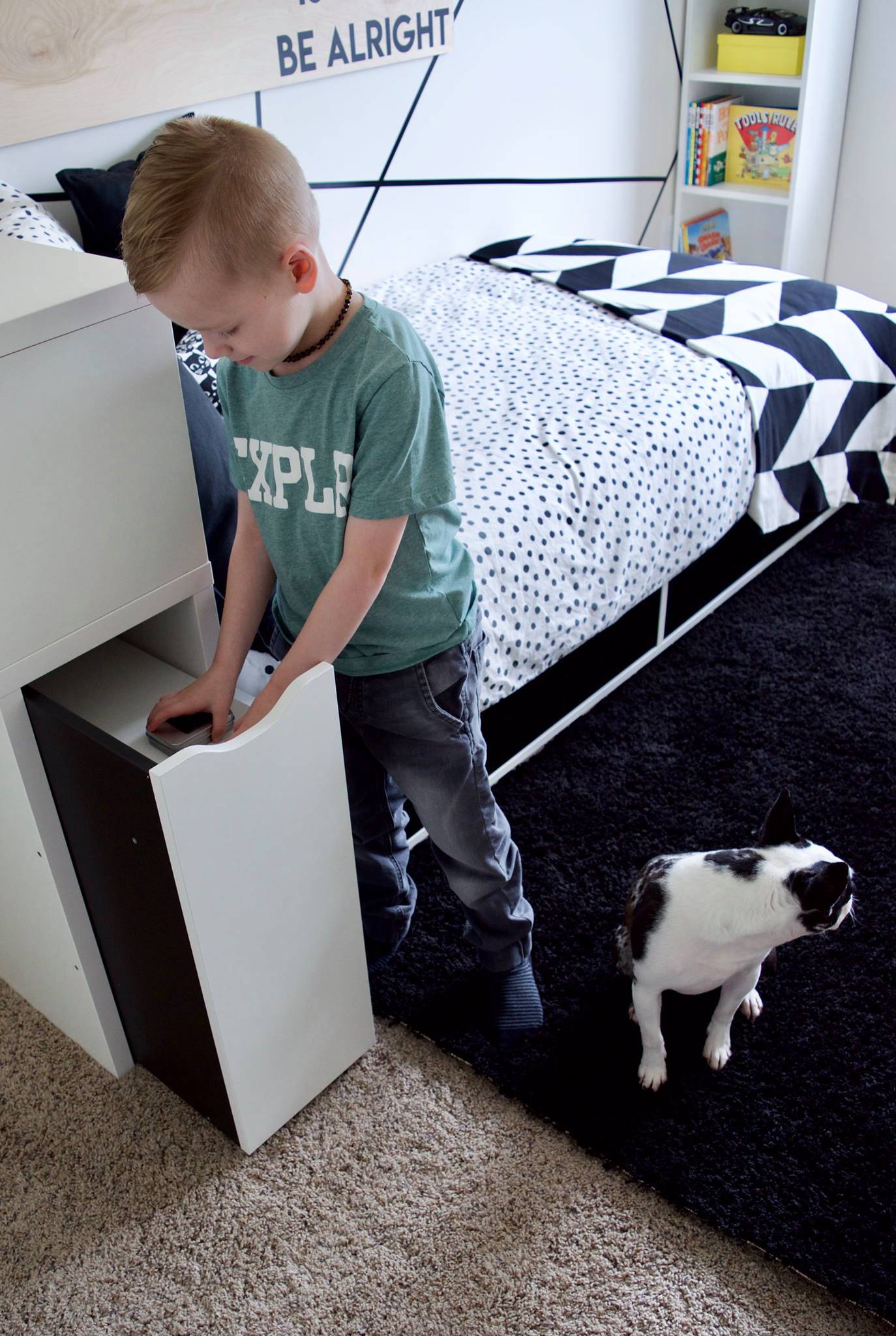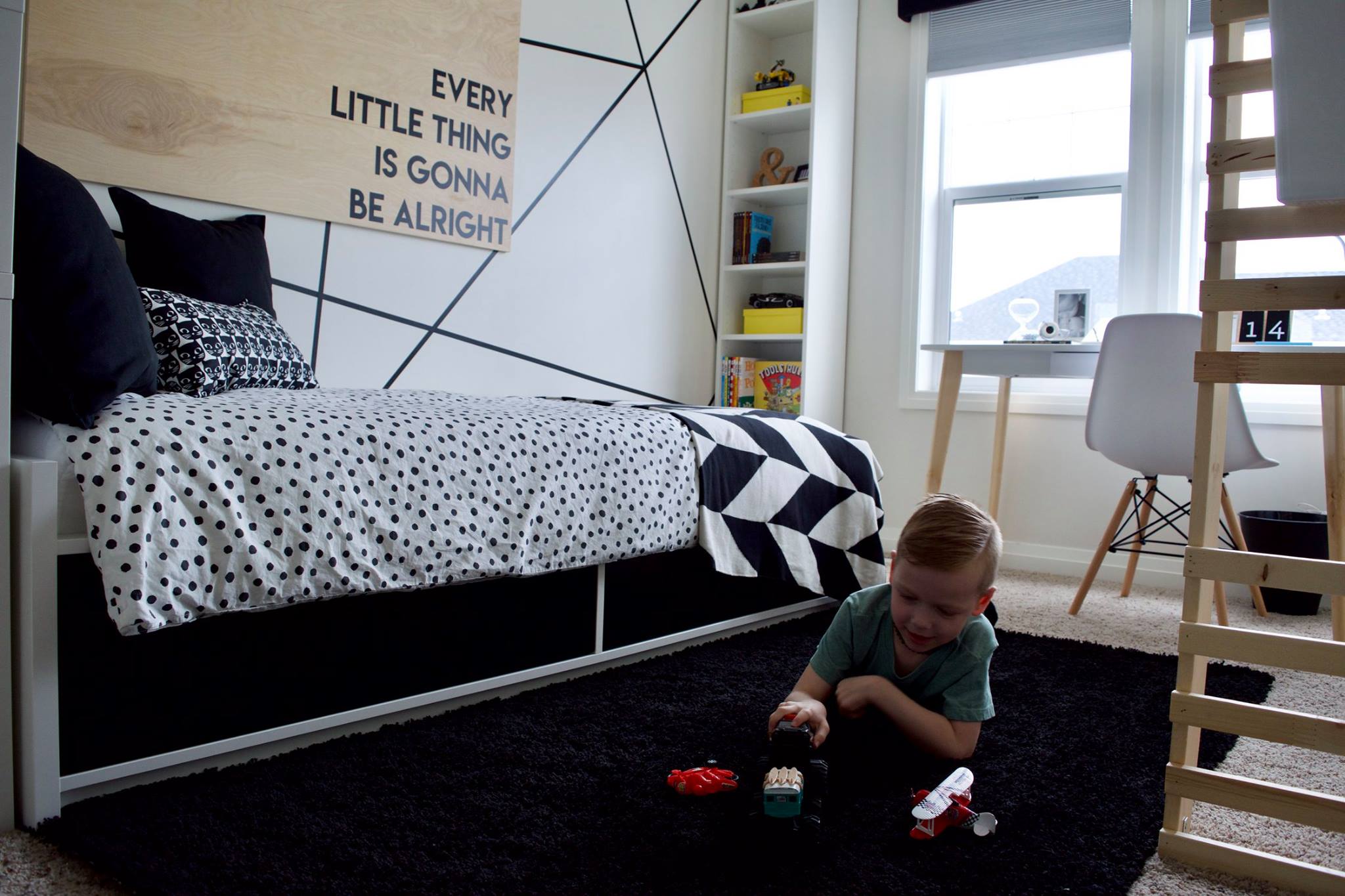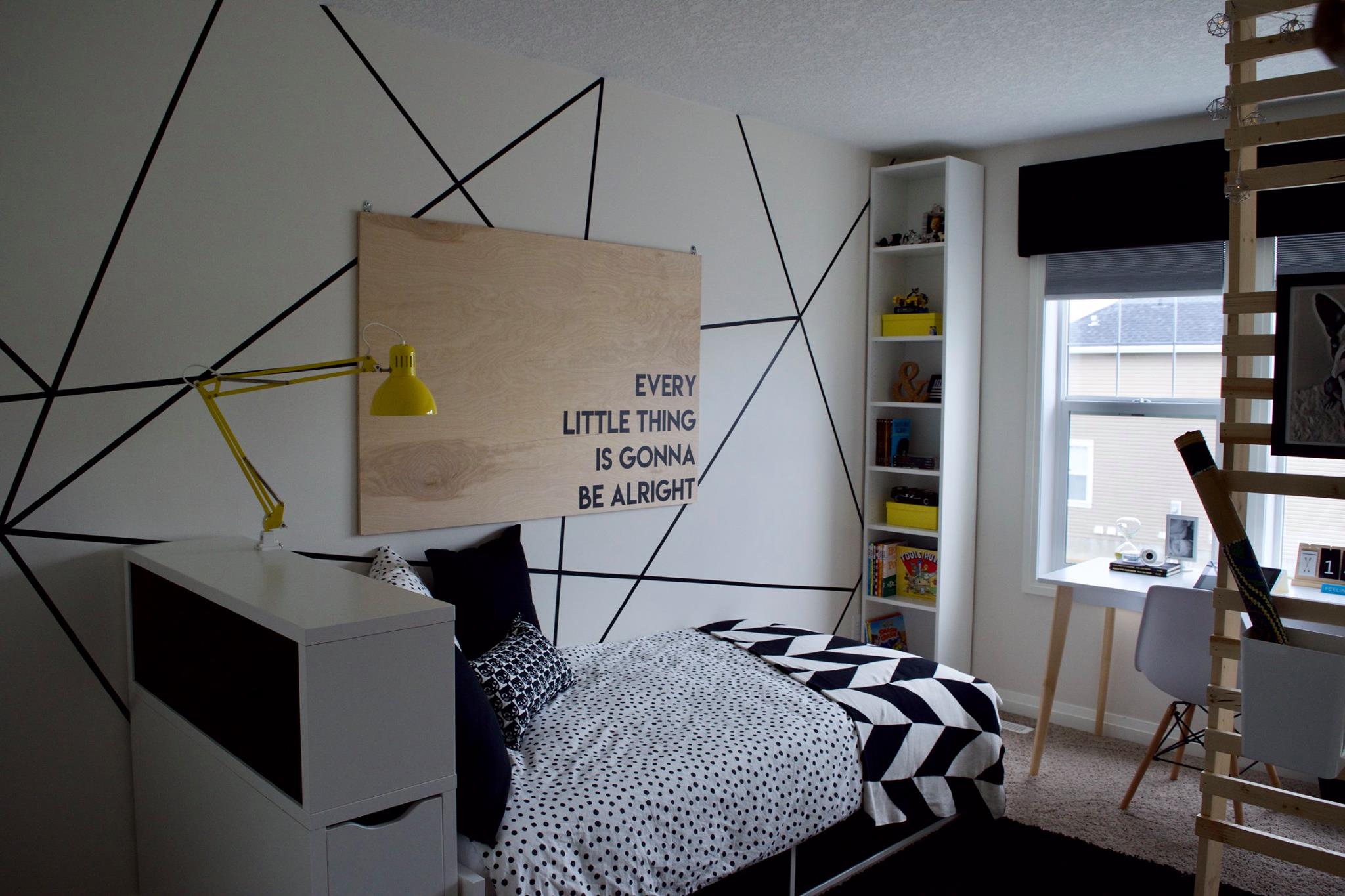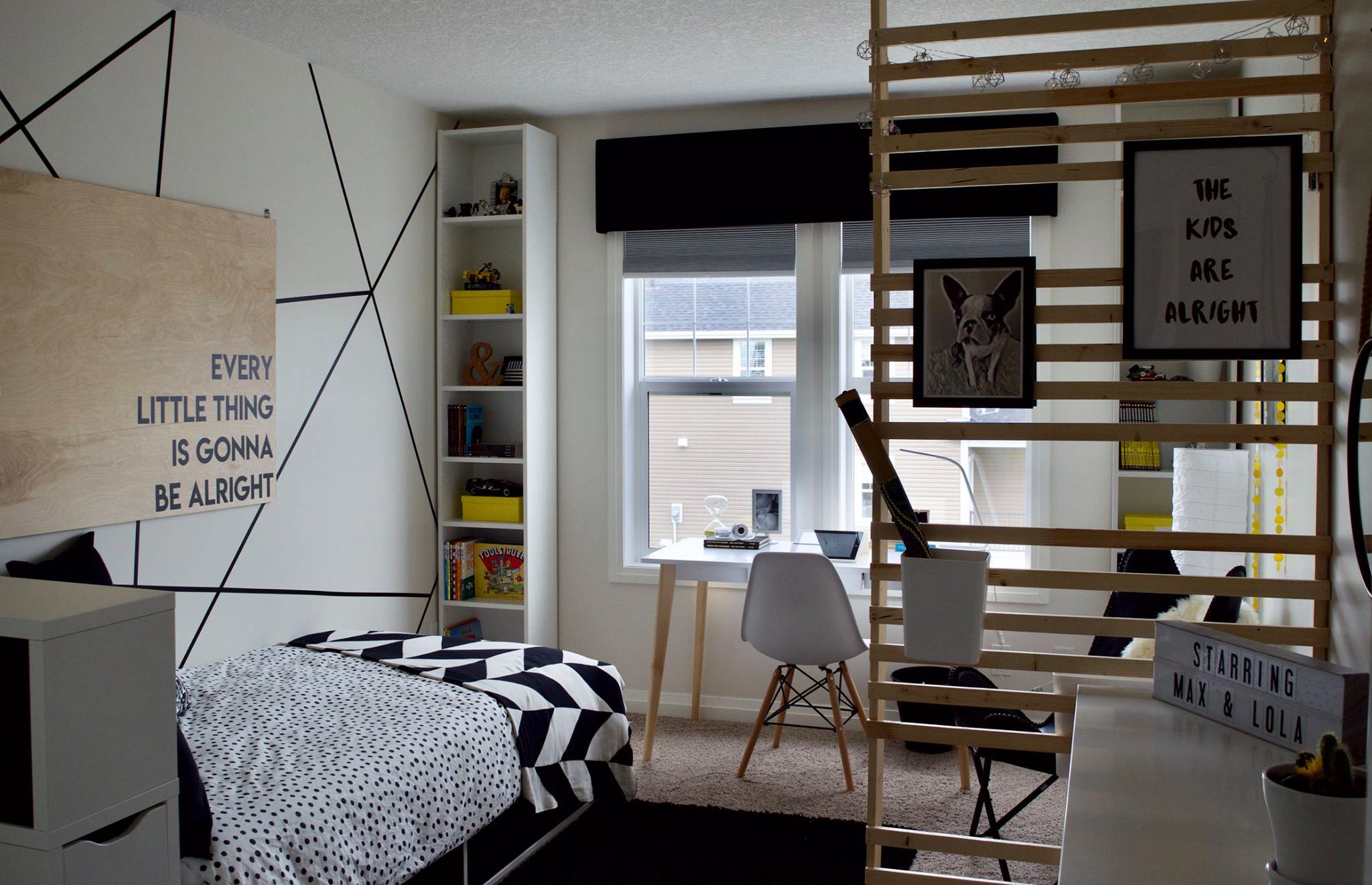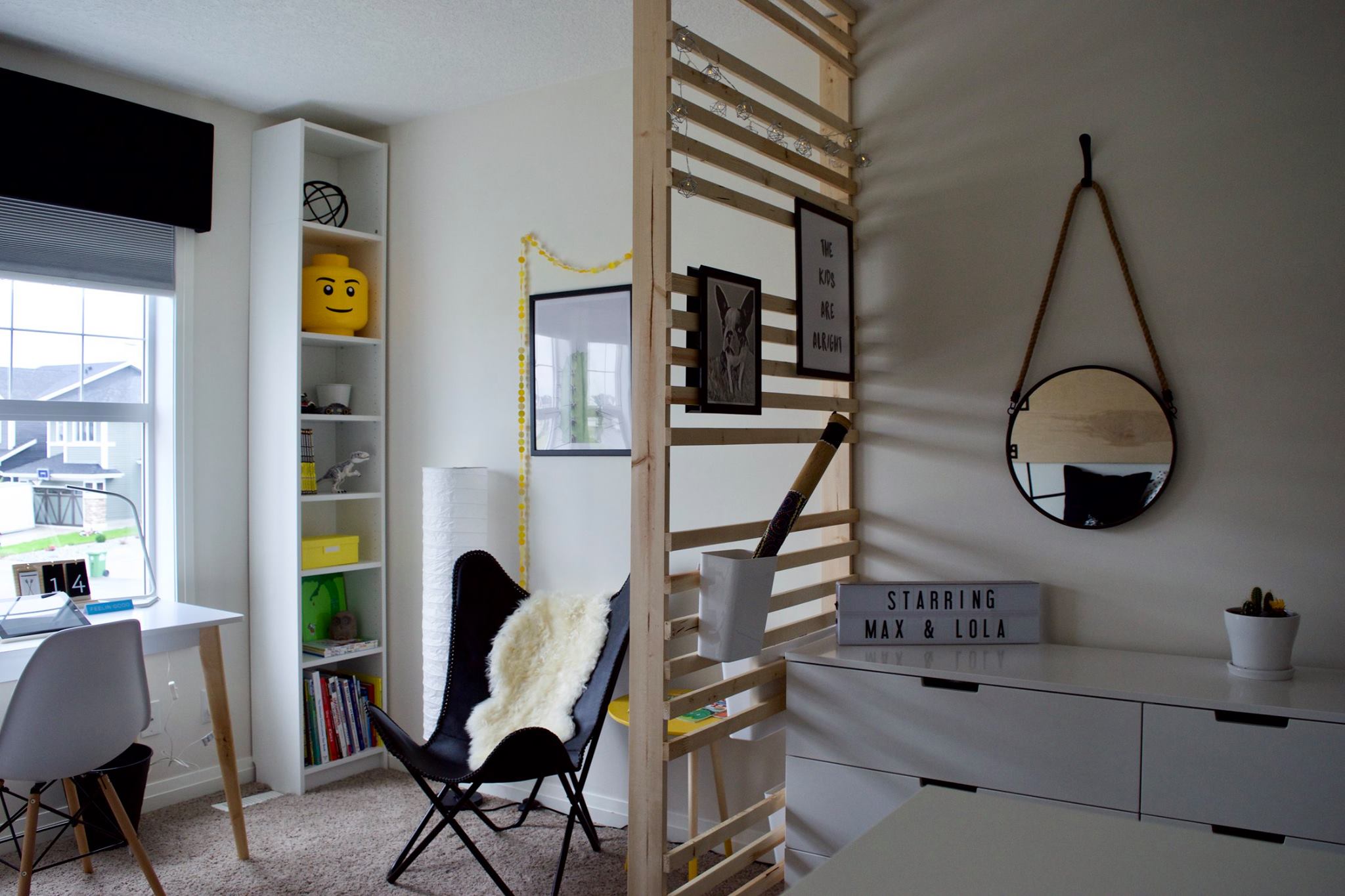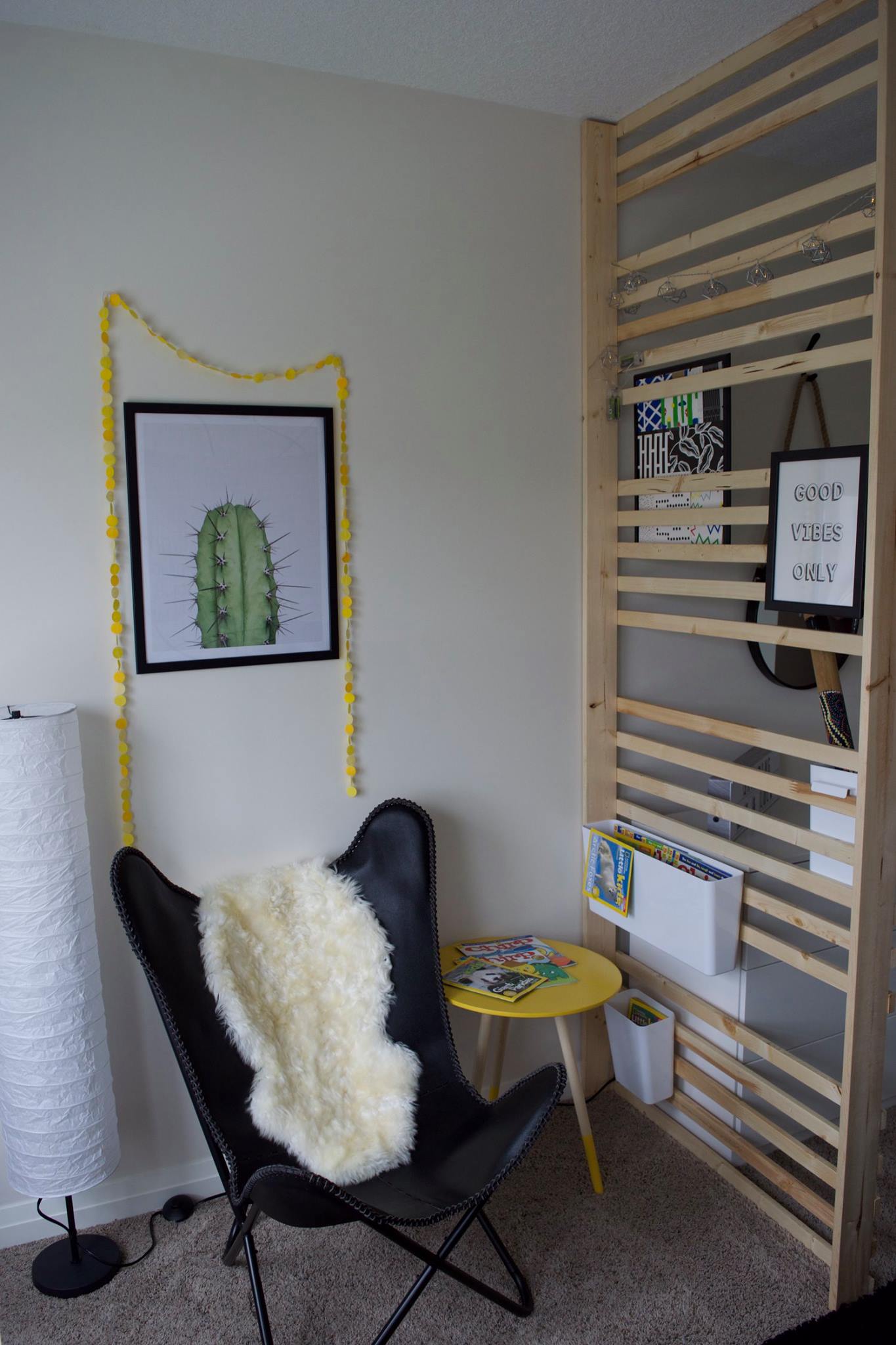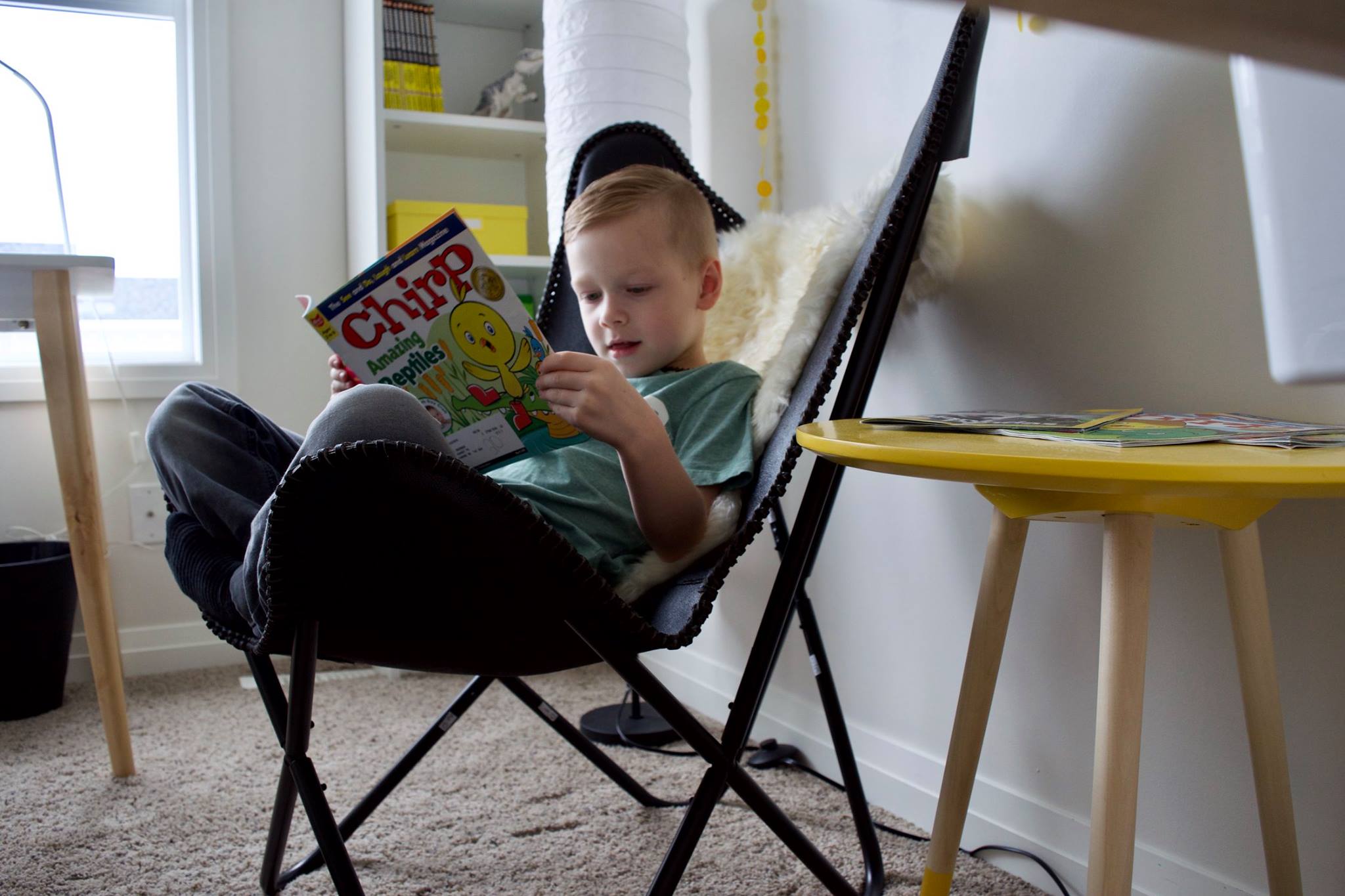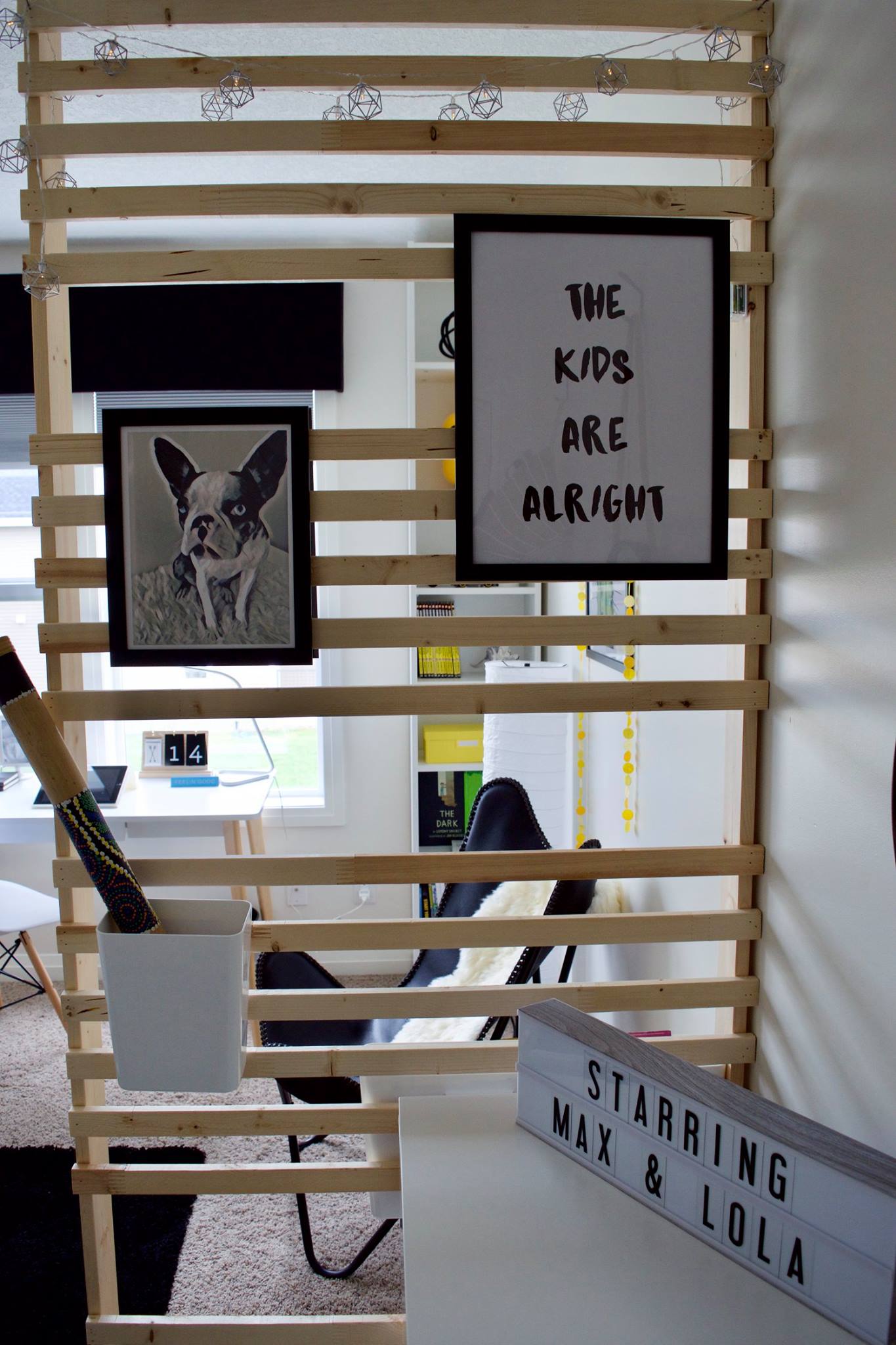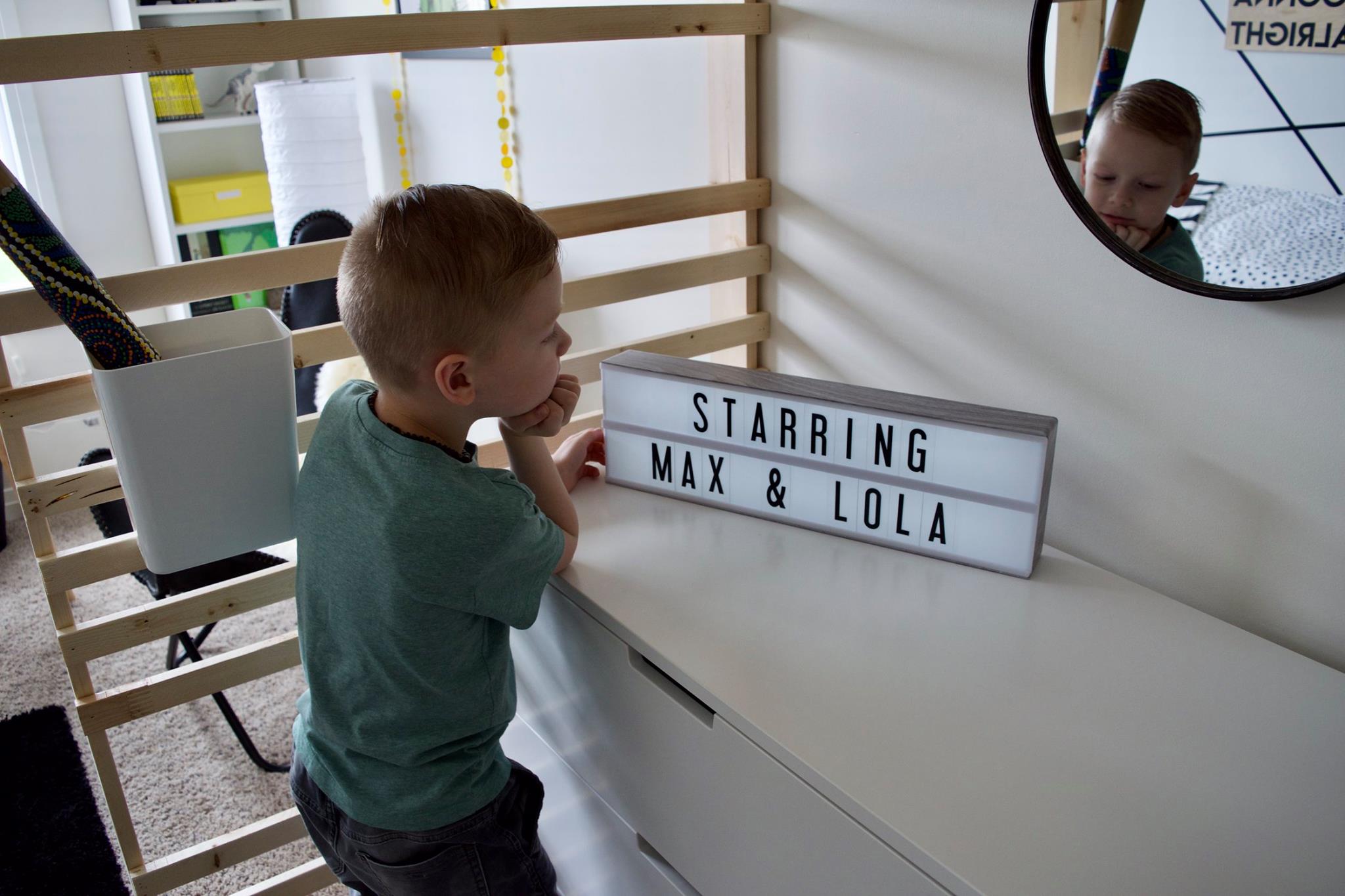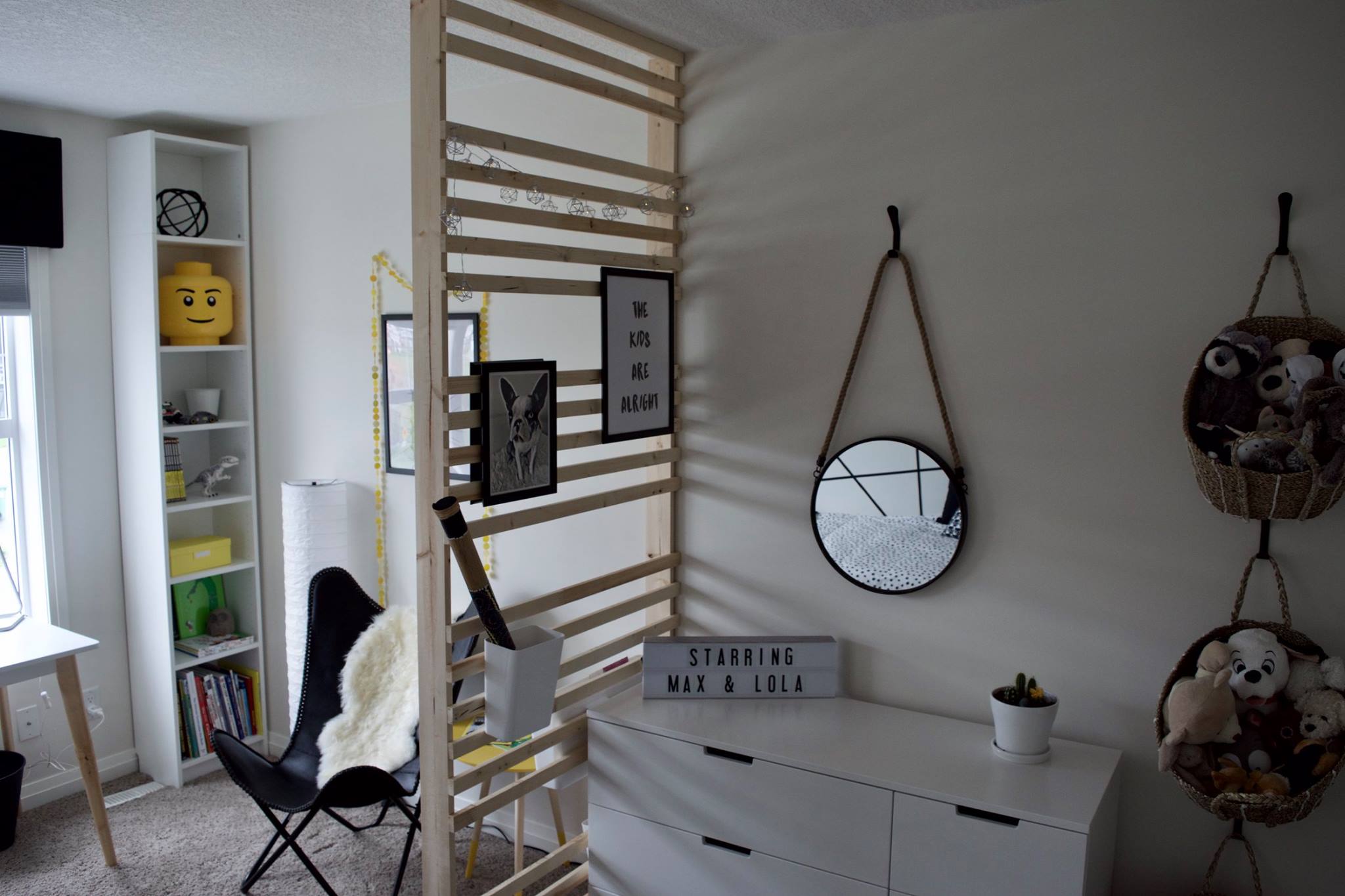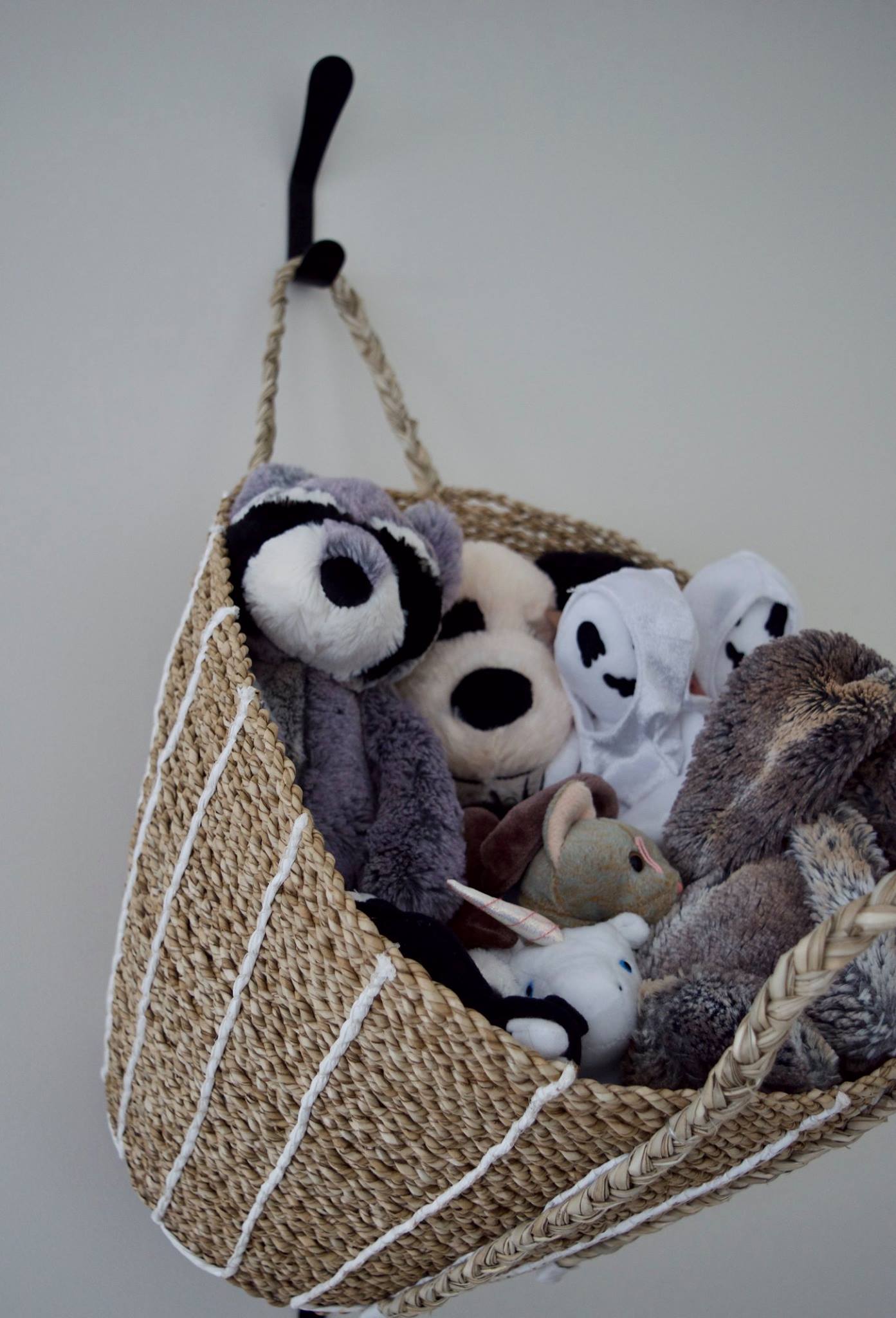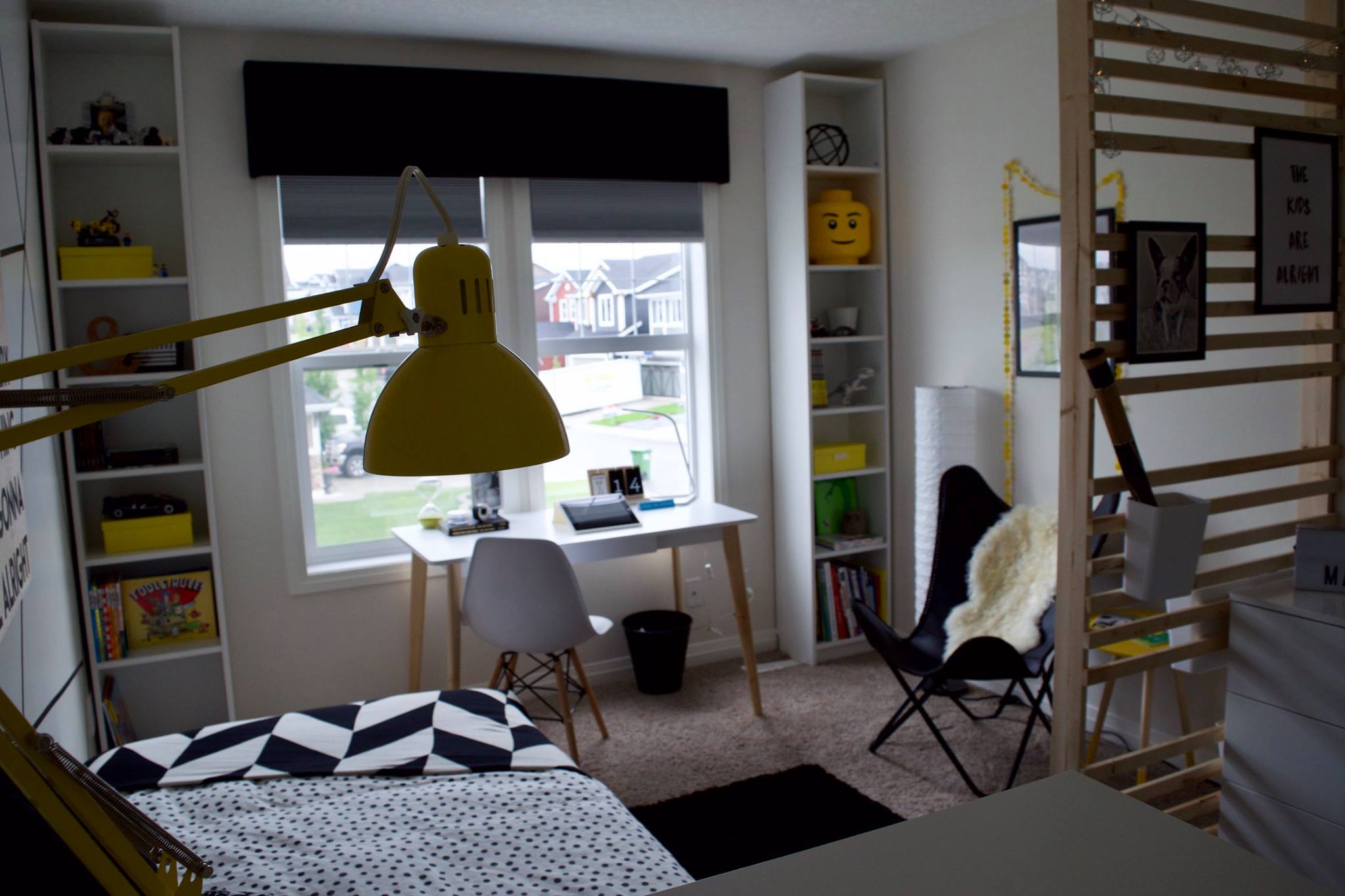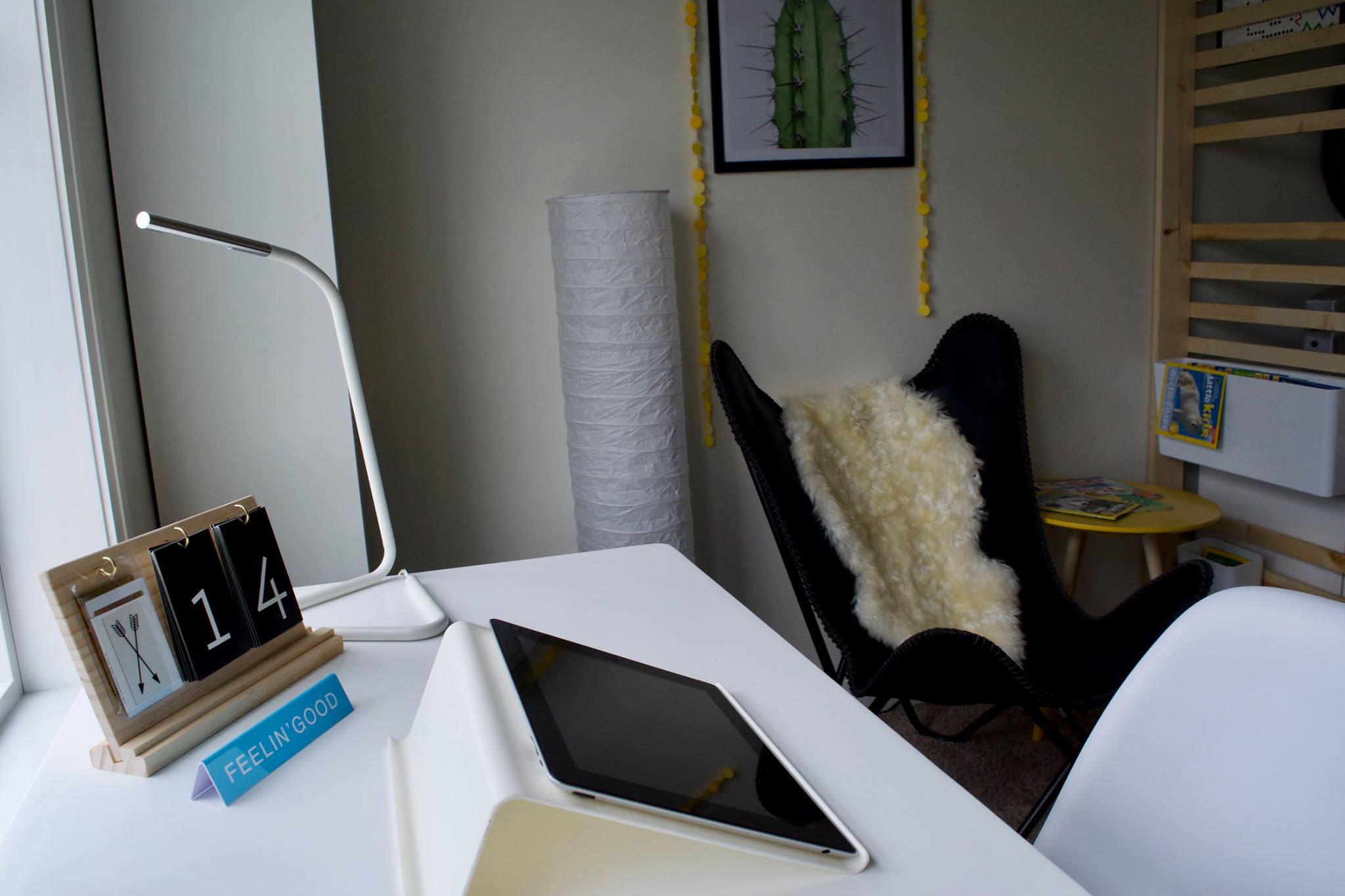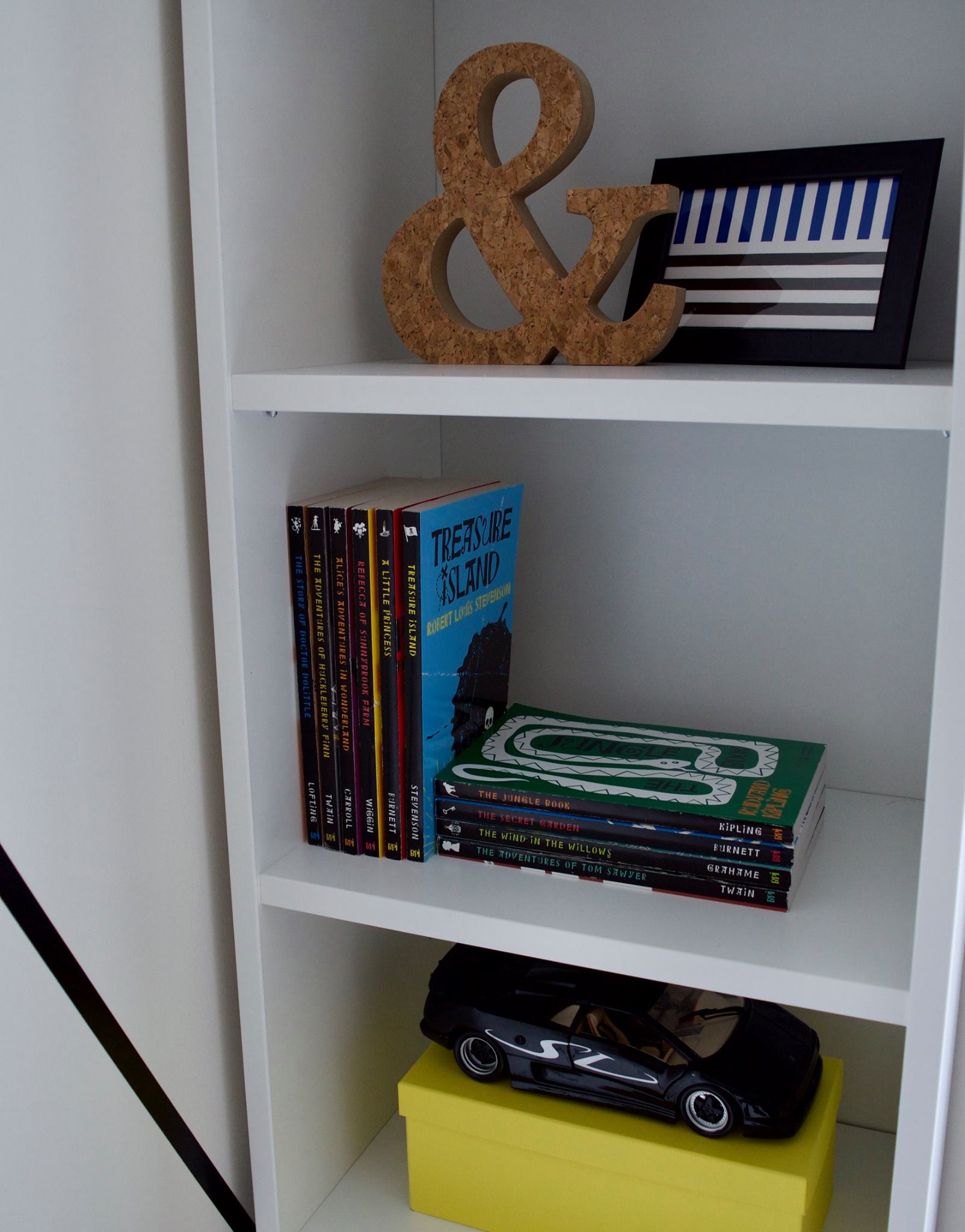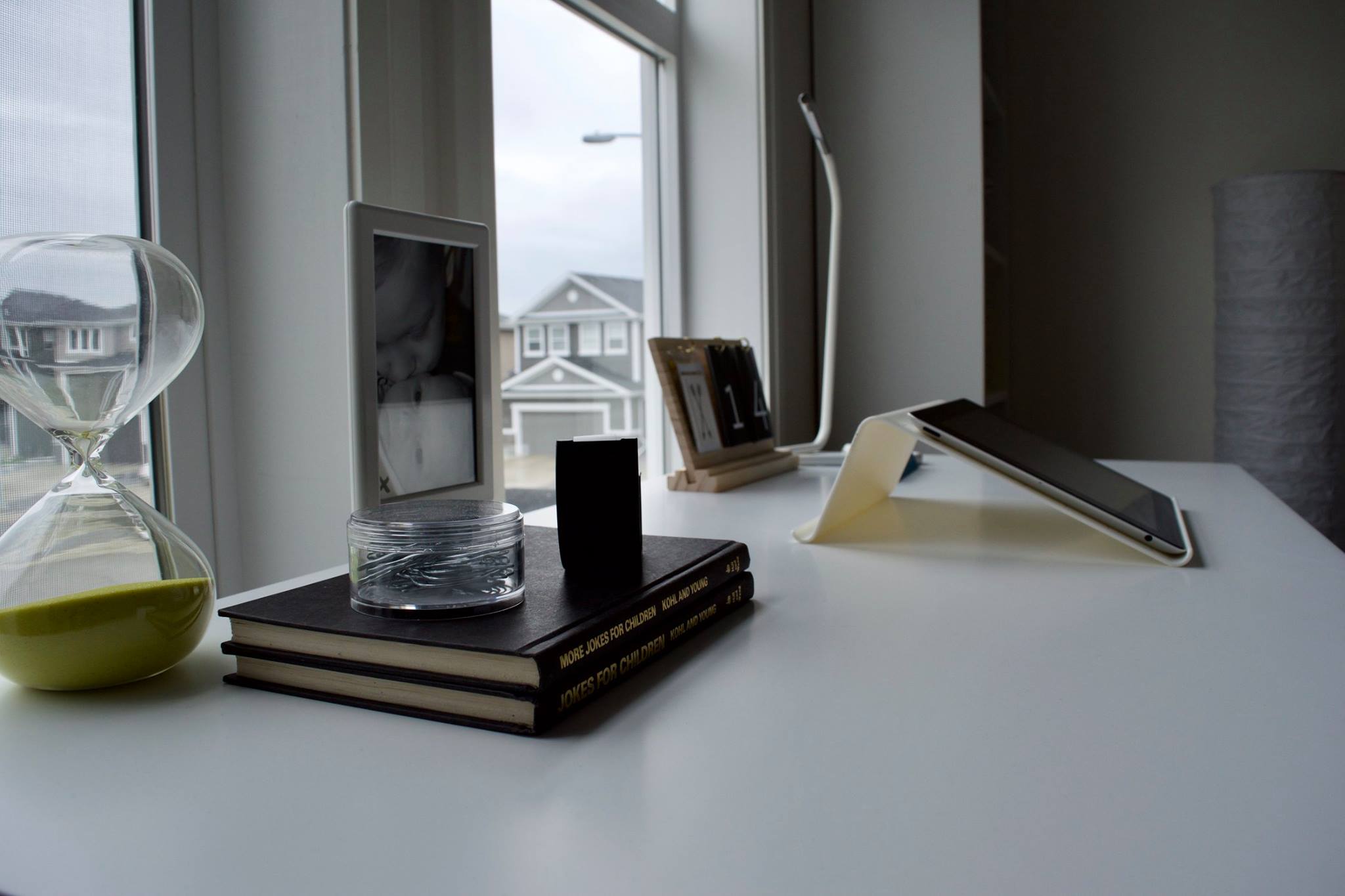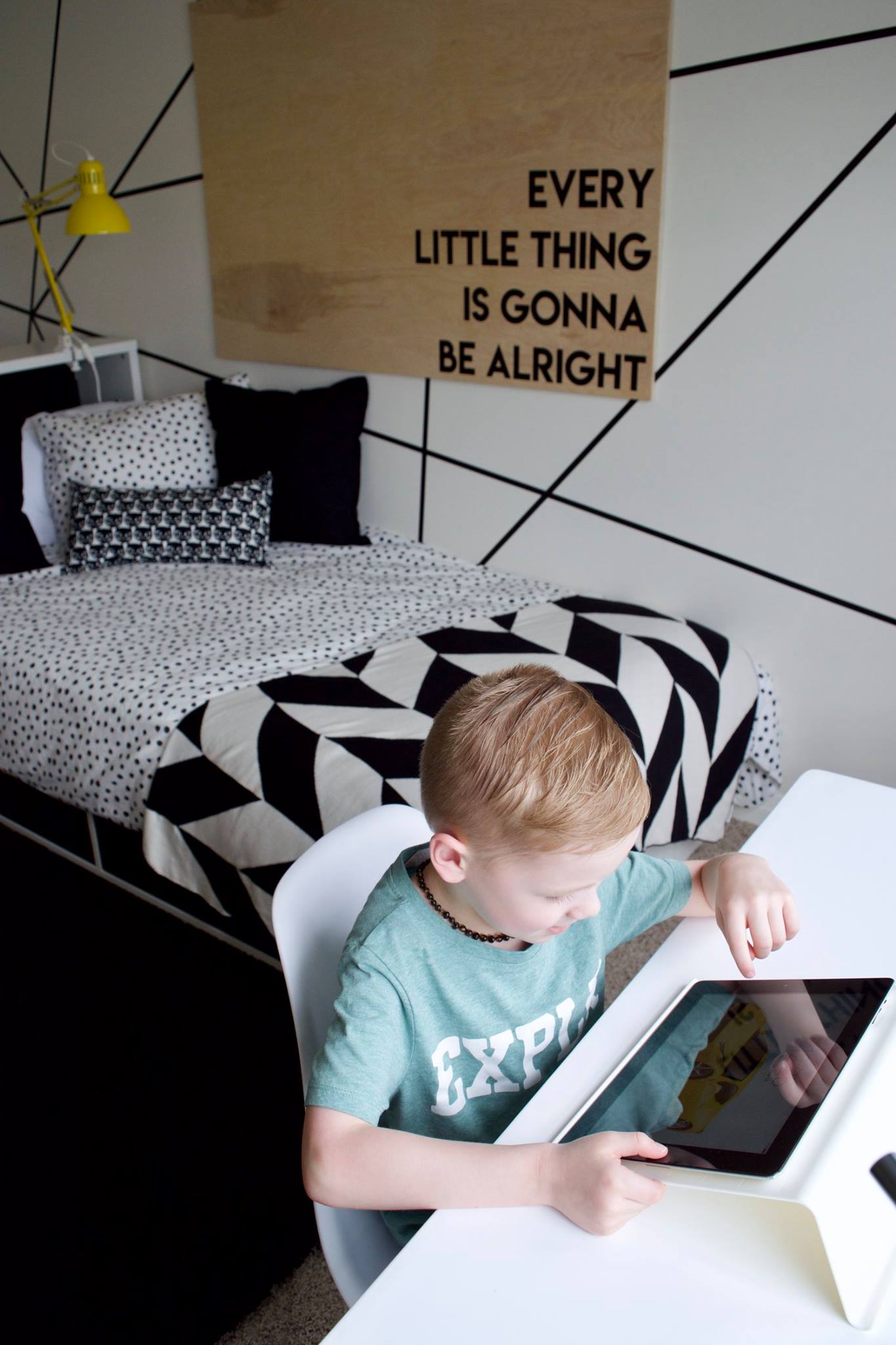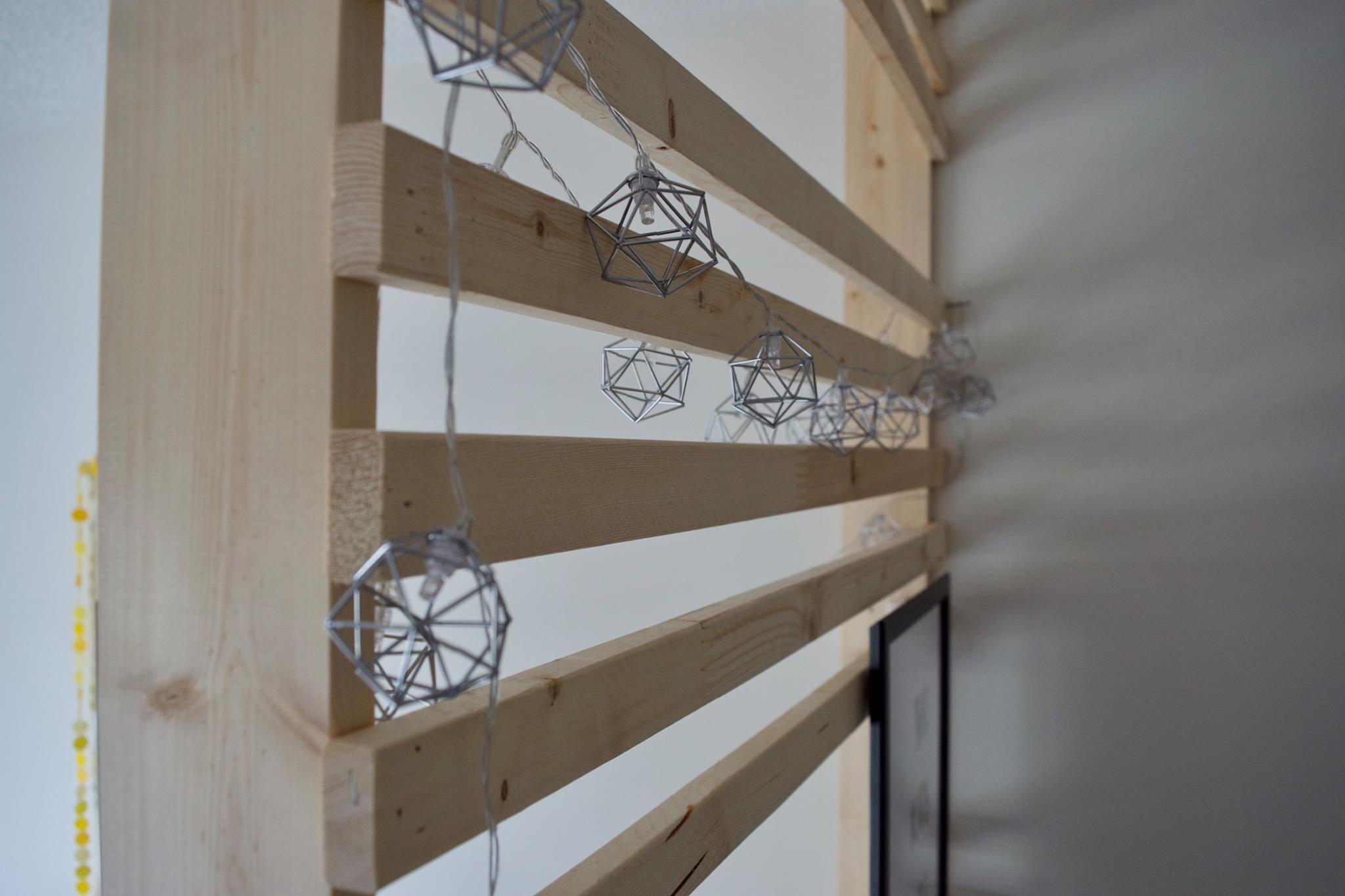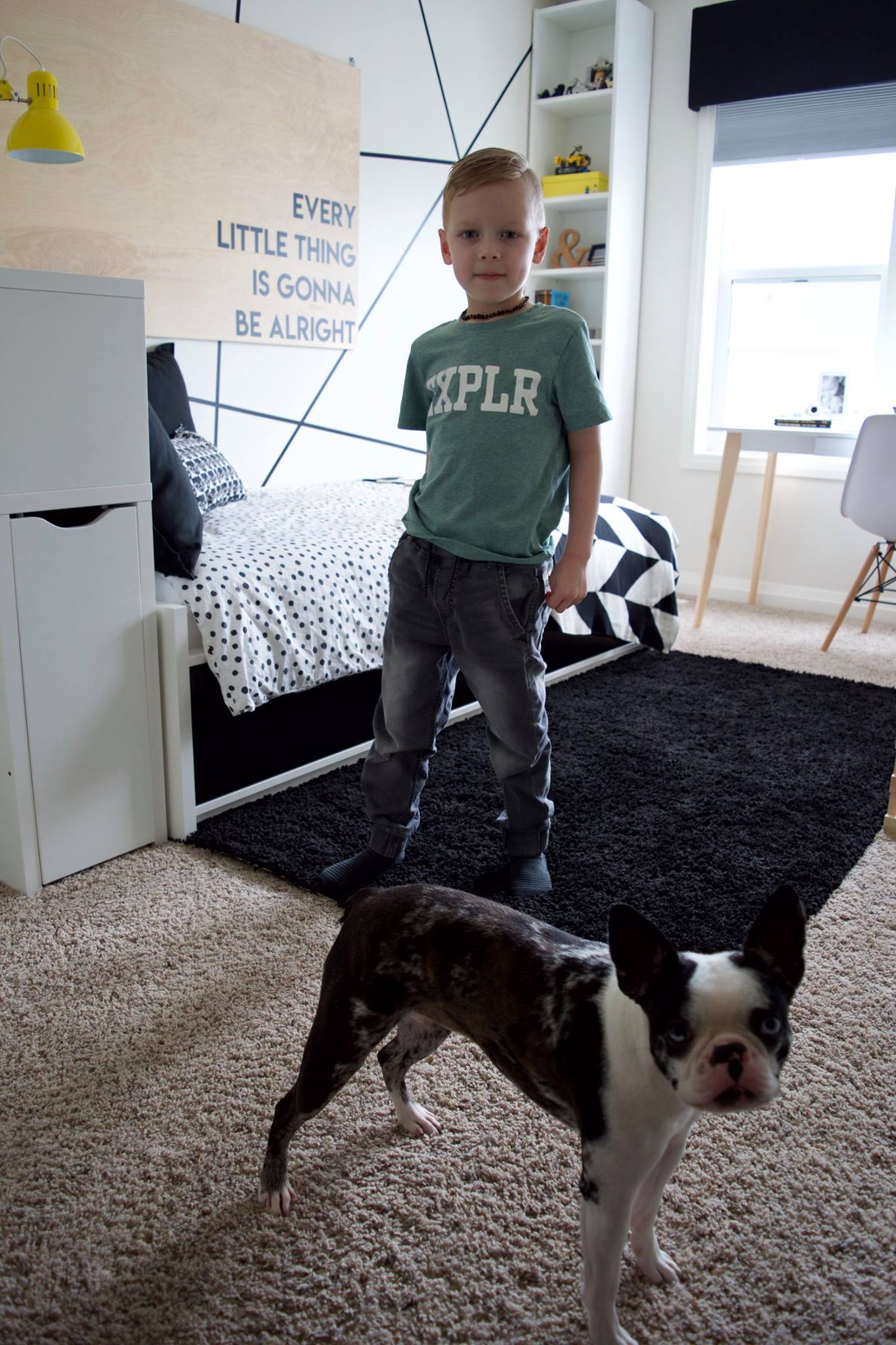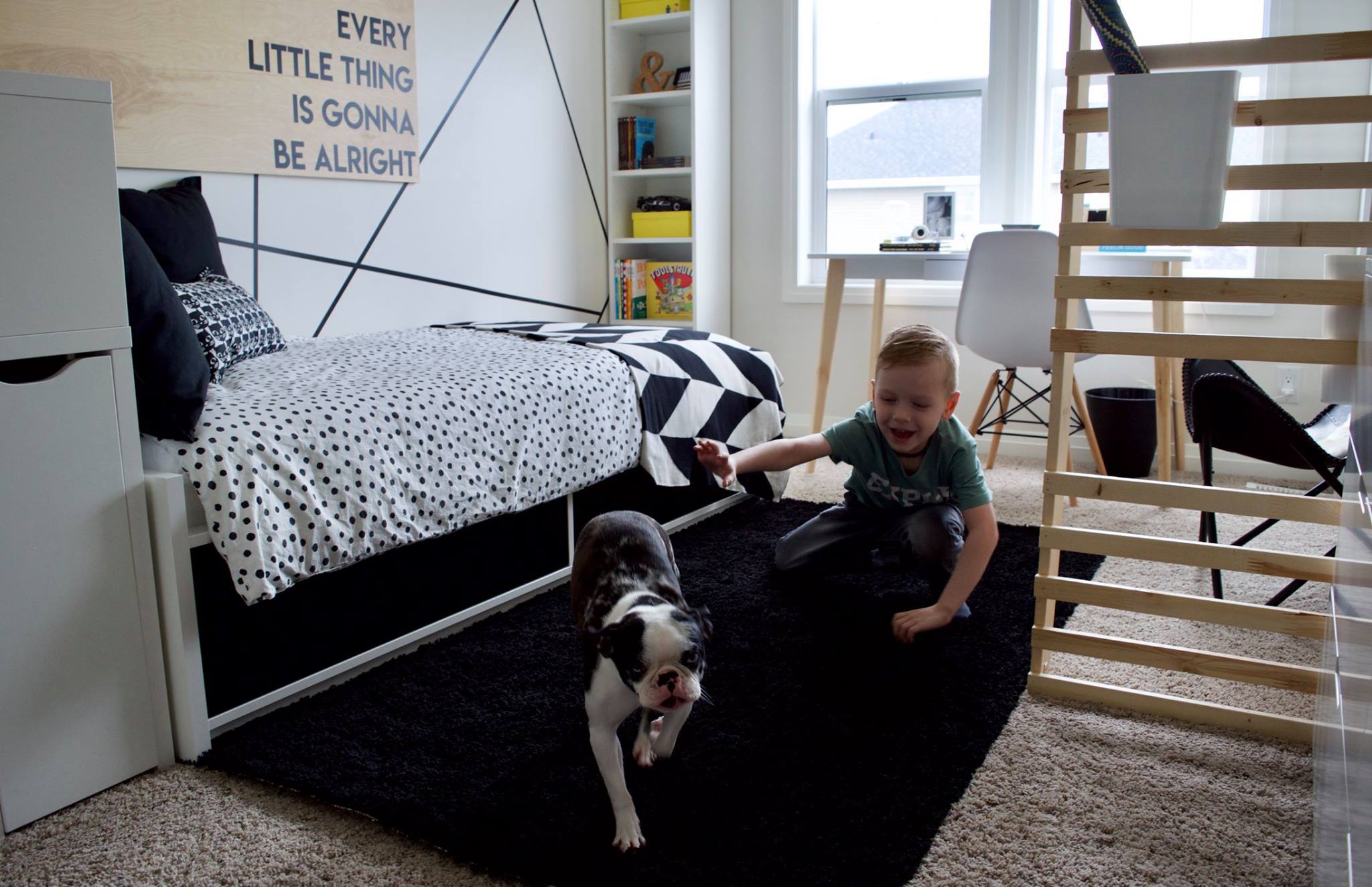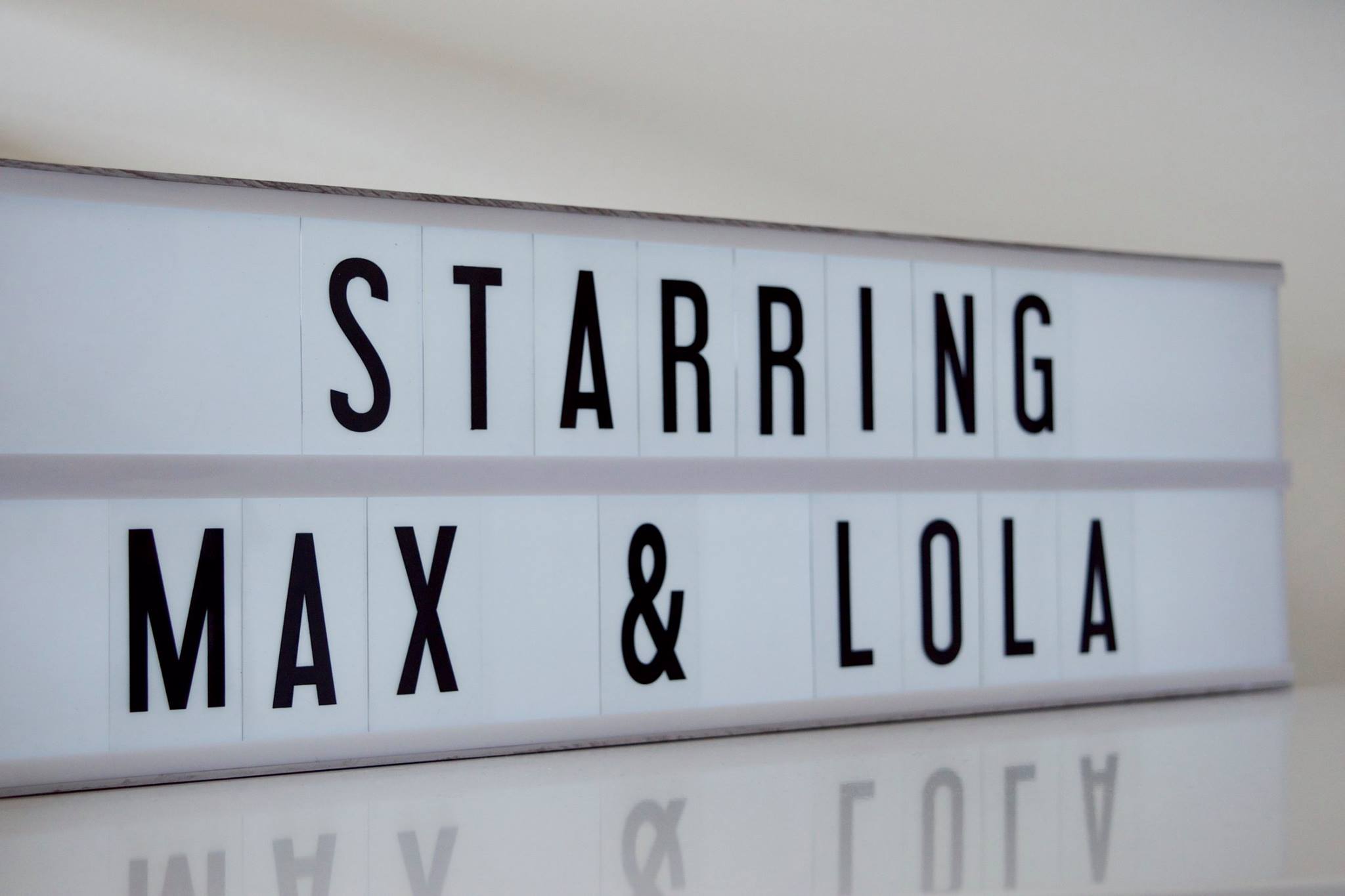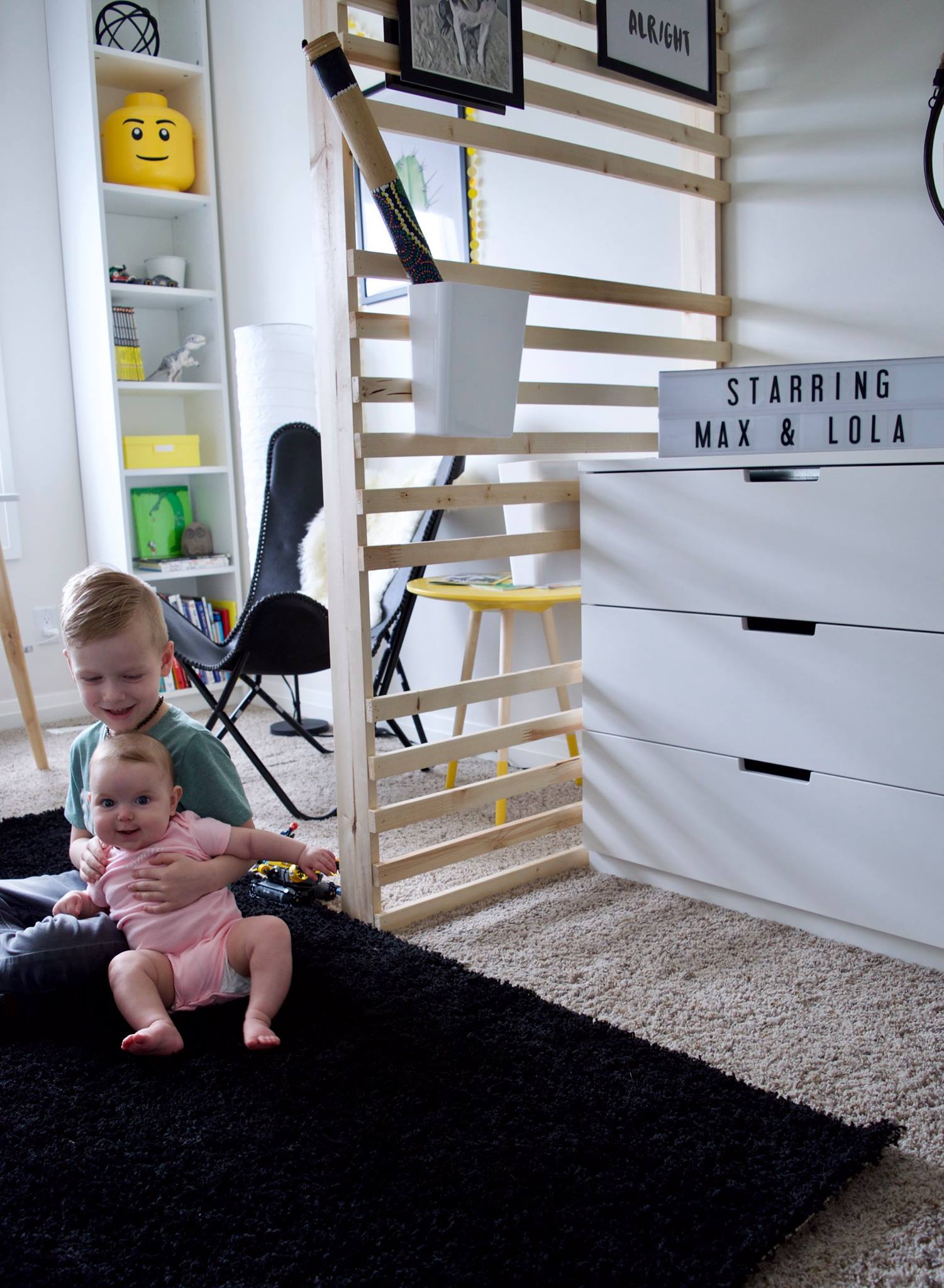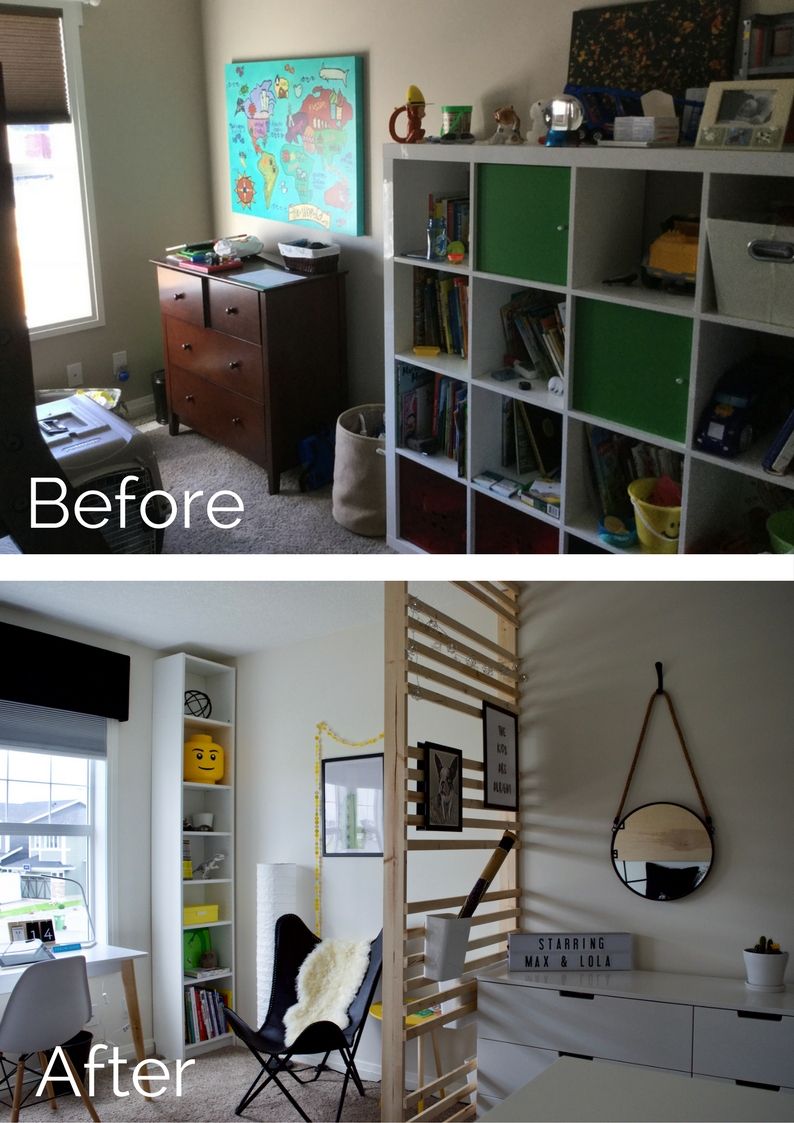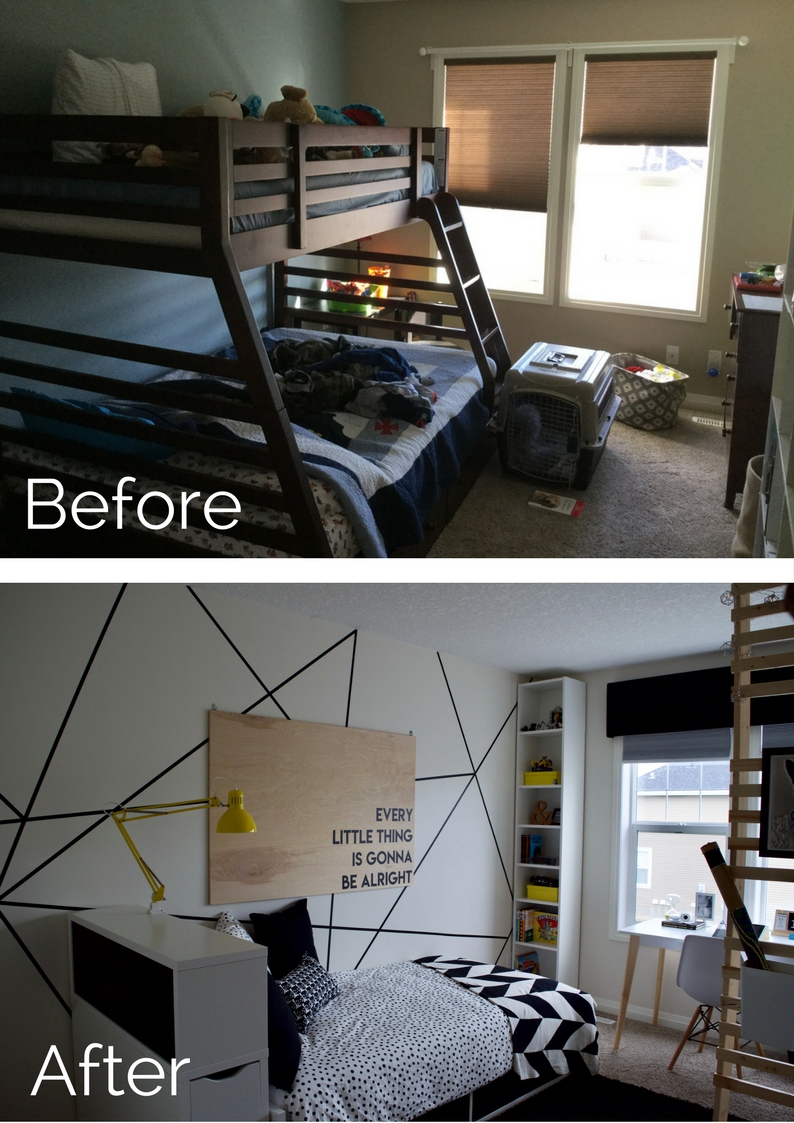 ---